2022 Judy Elden Memorial Concert Series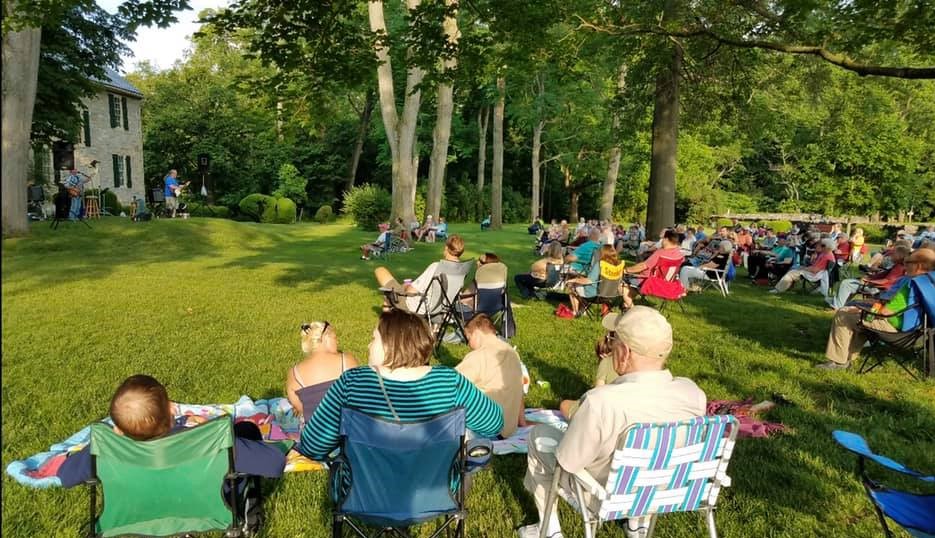 Sit back and enjoy live music in a beautiful setting on the lawn behind the Museum House on Thursday evenings. All concerts begin at 6:30pm and are free to the public.  Bring a chair or blanket to sit on and kindly remember that Renfrew is a non-smoking facility. Alcohol is prohibited on the property. Feel free to bring your own refreshments or grab a light snack at our Welcome Tent. Renfrew is a carry-in/carry-out waste park. Please be sure to remove your trash and keep the grounds beautiful for all to enjoy.
RAIN POLICY: If there's a chance of rain on concert days, Renfrew will monitor the forecast and make the call to proceed or cancel by 3:30pm on date of performance. Information regarding cancellations can be found on our website, Facebook and Instagram pages, or by calling the office at (717) 762-4723. Thank you.
Upcoming Performances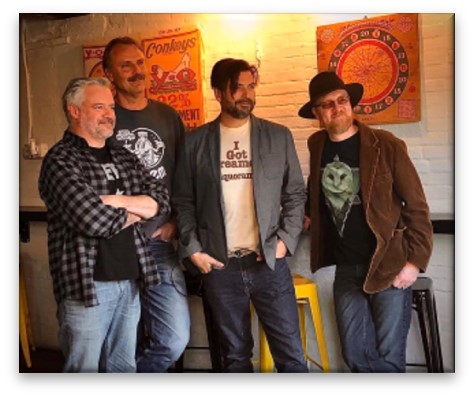 June 2
Lucky Punk
Kick of the 2022 Summer Concert season with the guys from Lucky Punk! Their signature style of fun-loving, old school rock 'n' roll will have you up and dancing.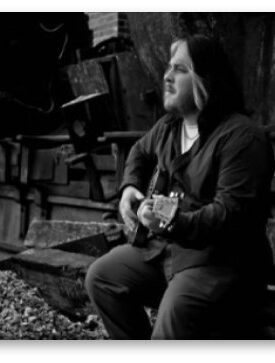 June 9
Drew Adams
Please extend a warm welcome to Drew Adams as he returns to Renfrew's Judy Elden Memorial Summer Concert Series. Drew will perform acoustic pop and rock spanning the last 50 years.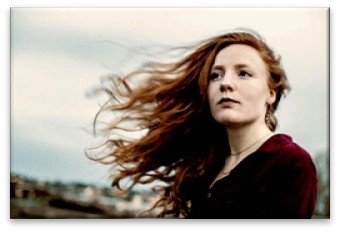 June 16
Rebekah Foster
Rebekah's style is an intriguing mix of finger picking, slap-guitar, and rhythmic strum patterns with powerful melodic vocals and a broad scope of lyrics. She relies heavily on word-painting and jazz chord techniques, creating a sound that is altogether sweet and ethereal as it is passionate and bold – a style that critics have said is "in a class of its own."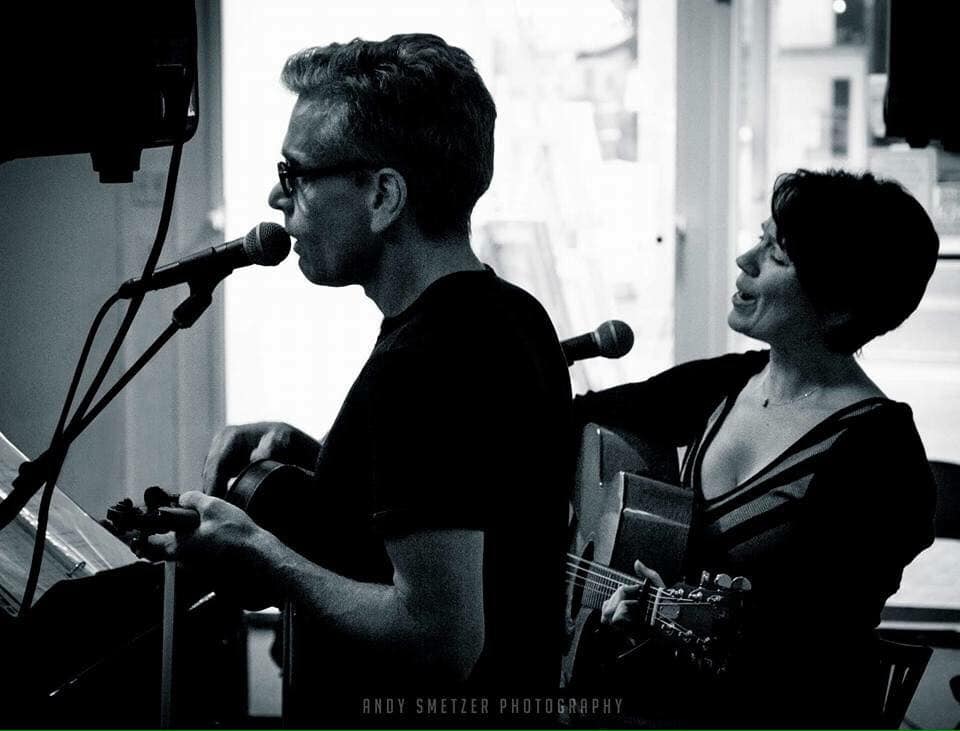 June 23
The Flying Matlocks
Husband and wife team Scott and Laurie Matlock are an acoustic duo offering an eclectic mix of music including Americana, Old Country, Blues, and Rock covers and originals on guitar and fiddle.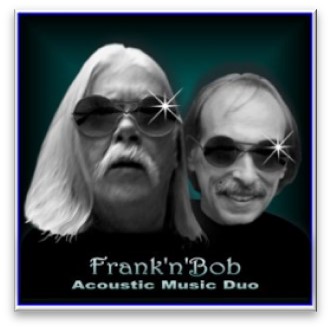 June 30
Frank-N-Bob Band
 Self-proclaimed products of the hippie generation, Frank Davis and Bob Flurie are a talented acoustic duo performing folk and classic rock from the golden age of music. Enjoy their signature take on songs you remember – the perfect soundtrack for a warm summer evening!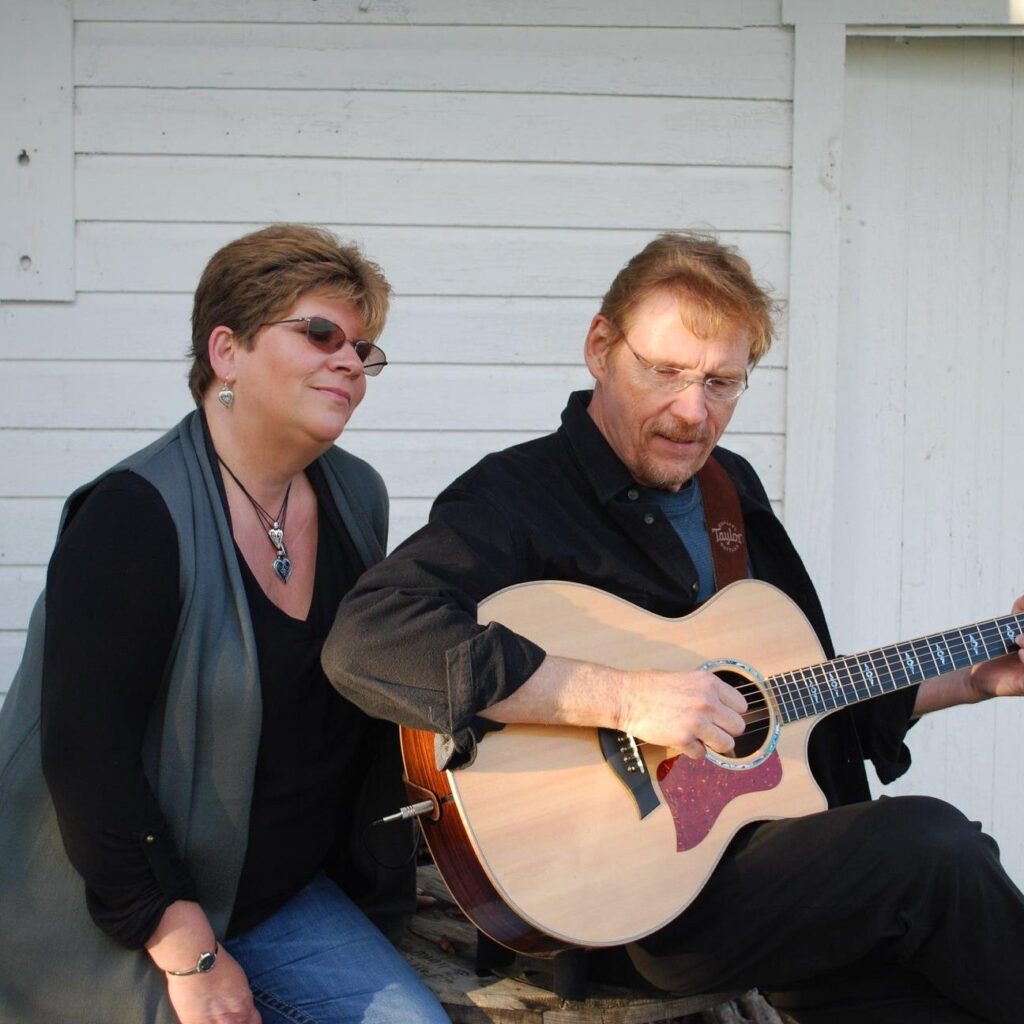 July 7
East of Antietam
Welcome husband and wife team Jim & Robin Osik to the stage for their Renfrew debut! East of Antietam is an acoustic duo performing easy listening hits, country, folk, classic rock, and more!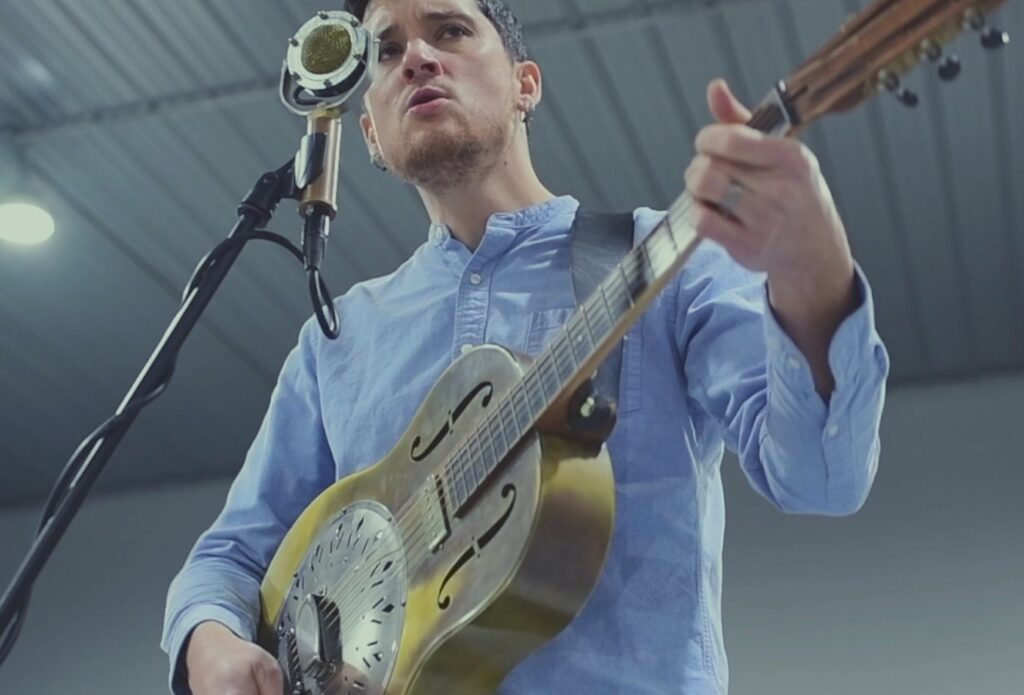 July 14
Nick Andrew Staver
A working class soul. A ten pound steel guitar. A voice dripping of nostalgia.
Nick Andrew Staver, a captivating American Roots & Blues songwriter, credits the blue collar valleys of southern Pennsylvania for carving out his musical story, focusing on the benefits & struggles that come with small town living with songs that play between intimacy and humor. We are pleased to welcome Nick for his first ever performance on the Renfrew stage!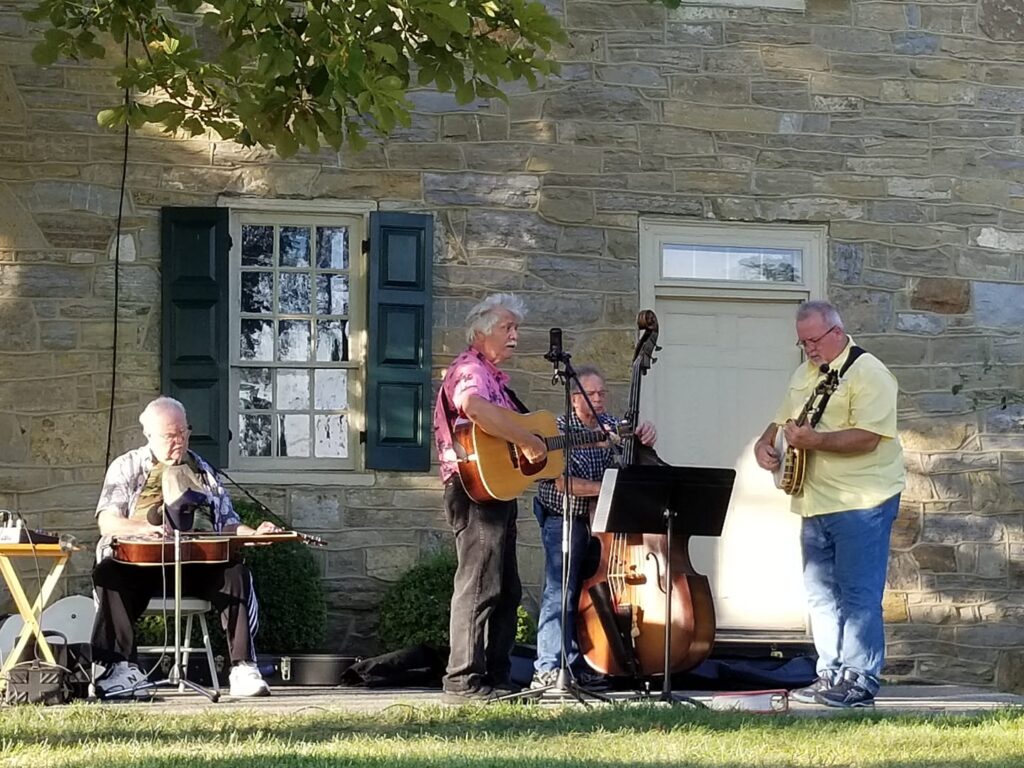 July 21
Buck Fisher & Friends
Get your toes tapping with the familiar finger-picking sounds of traditional bluegrass! Renfrew is delighted to welcome back Buck Fisher & Friends for an evening of down home music.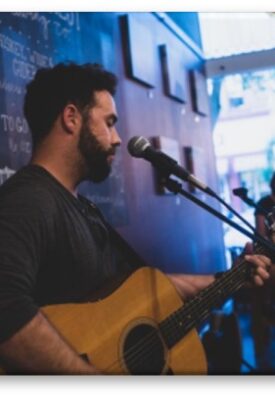 July 28
Evan Crider
We'll conclude this year's concert series with the slow, 90s-esque vocals of local singer Evan Crider, accompanied by deep, honest and personal lyrics written by the artist himself. Chill out, relax, and enjoy a warm summer evening in the Museum House backyard.
Welcome Tent Concessions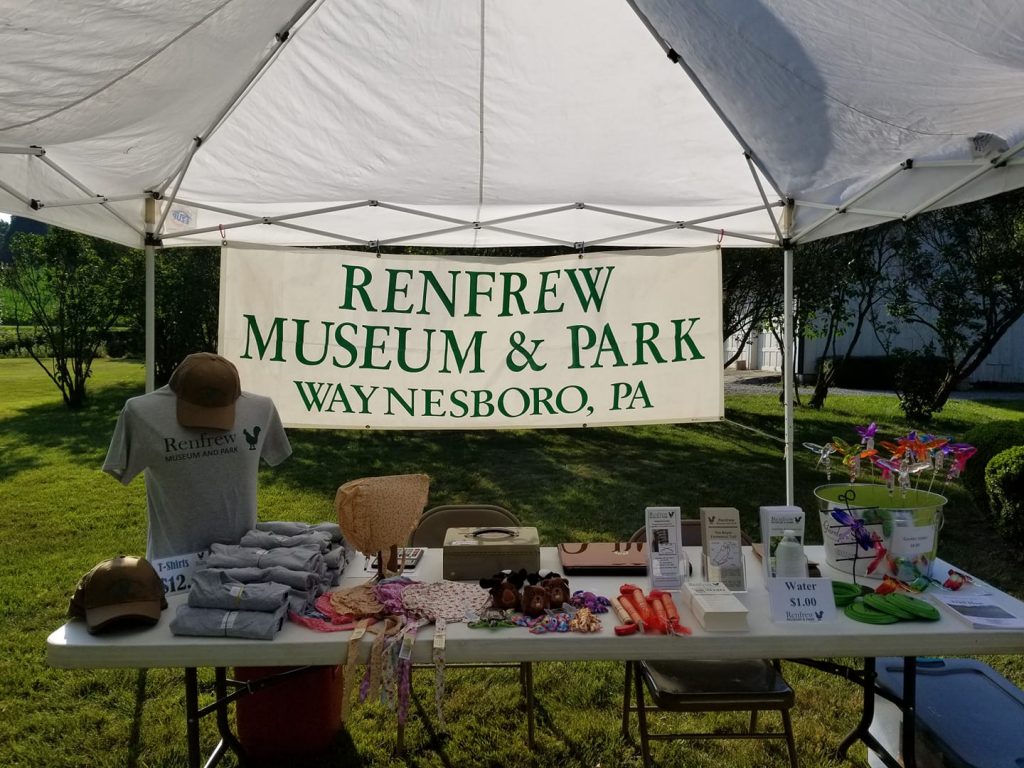 Stop by the Welcome Tent, located west of the Royer Milk House, during concert evenings for info on upcoming programs and to peruse our selection of museum shop merchandise. Items include Renfrew apparel, children's toys, pet items, and more. Assorted pre-packaged light snacks and bottled water are available for $1.00 each. We are able to accept payment by cash or credit card. Every purchase supports the mission of Renfrew Museum and Park. Thanks for your support!
Help Support Renfrew's Summer Concert Series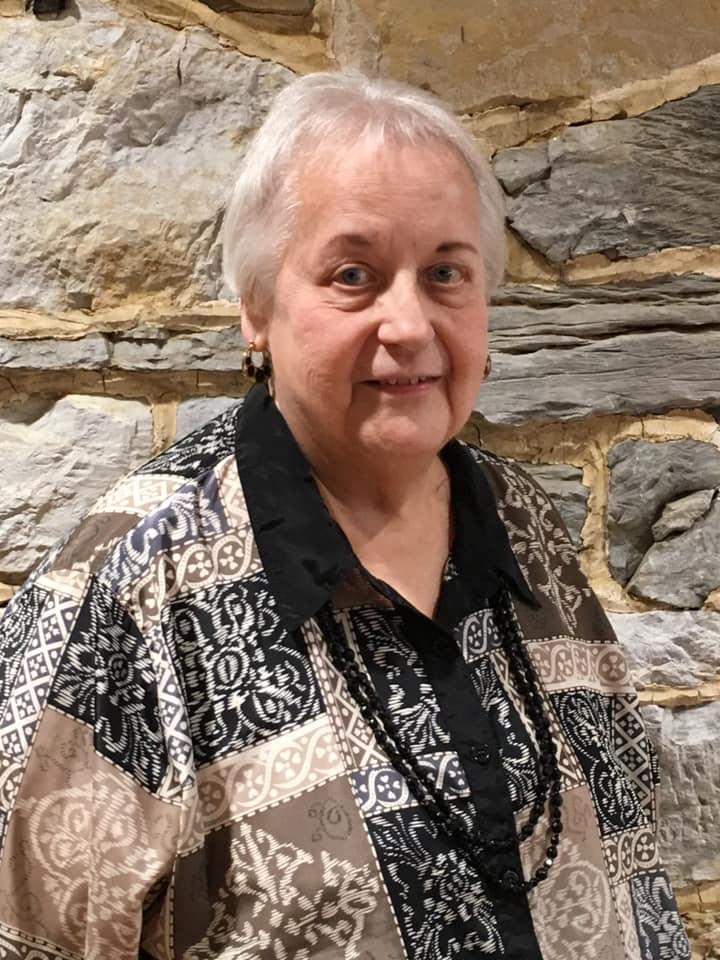 Judy Elden was a valued Renfrew employee and worked the summer concert series for many years. She loved music and would greet guests entering the park, tap her feet to the beat during the concert and wish concert guests well as they left for the evening. Sadly, Judy passed away in March 2019. Our annual summer concert series is now named in her memory.
Your generous gift of support to the Judy Elden Memorial Summer Concert Series will help us sustain this beloved community program. Make your tax-deductible gift online via PayPal by clicking the button below. You may also donate by mailing a check or via credit card over the phone. Please call us at (717) 762-4723 or email info@renfrewmuseum.org for further information.