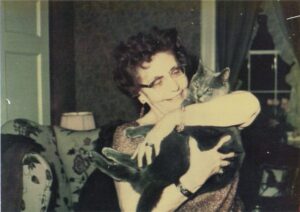 Our founder, Emma Geiser Nicodemus was a true visionary.  She instinctively knew how special her beloved farmstead would be when she created Renfrew Museum and Park. It is a tremendous gift that she has given to our community to both enjoy and maintain. Today, Renfrew is thriving with tens of thousands of visitors each year as we continue to build on Emma's dream.
In 2013 we created the Renfrew Endowment Fund. The purpose of this fund is to give our partners an opportunity to contribute to our community in a way that will have a long-lasting positive effect on the place we have all come to love and enjoy.
The Renfrew Endowment Fund has been set up so that the principal, your gift, will not be spent but is invested for growth. Only the interest and dividends earned on your donation will be used to operate Renfrew Museum and Park. You can donate to the Renfrew Endowment Fund on a one-time basis, yearly, or set it up as a part of your estate planning. Renfrew Committee Inc. is a registered 501(c)(3) organization and is eligible to receive your tax-deductible contribution.
Please contact us if you have any questions. You may also contribute to the Renfrew Endowment Fund by mailing a check to Renfrew Museum and Park, 1010 East Main Street, Waynesboro, PA, 17268, Attention Renfrew Endowment Fund.
Thank You!