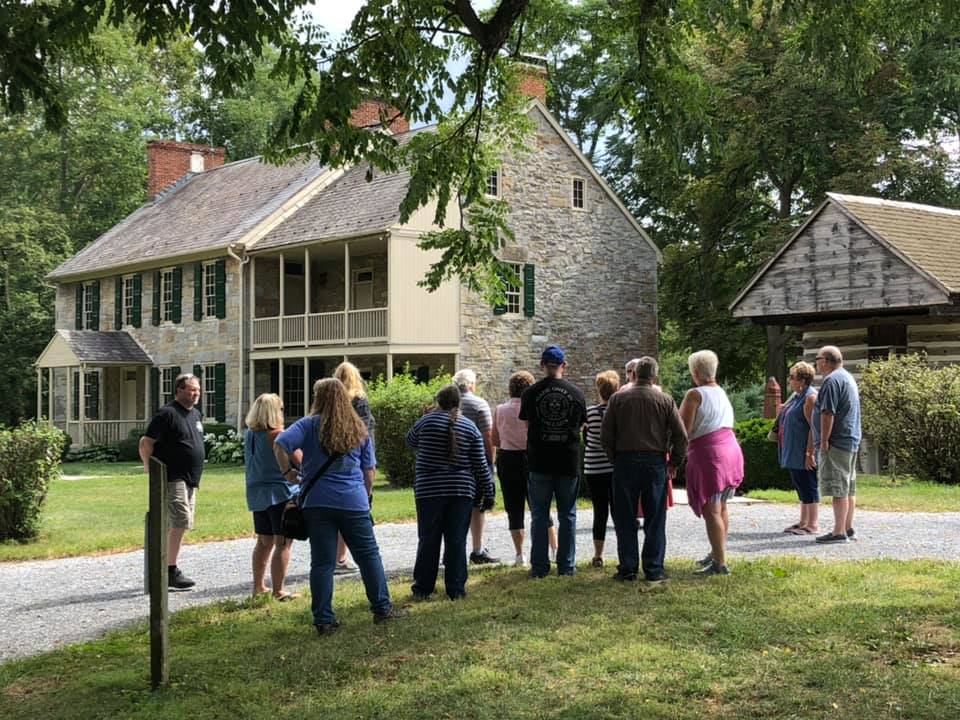 Renfrew Museum and Park is a great place for a fun and educational experience! Our scenic 107-acre historic farmstead lends itself to an enjoyable day out for guests of all ages and interest levels.
Public, walk-in tours of the Royer Farmstead are available with our knowledgeable and engaging docents from mid-April through mid-October. Tours depart from the Visitors Center at the top of the hour Wednesday-Saturday at 1:00, 2:00, and 3:00pm. Admission may be purchased in-person anytime during regular business hours on the day of your visit. We recommend arriving at least fifteen (15) minutes prior to your desired tour time to allow ample opportunity to park and purchase your admission. Note: If you are intending to bring a group of ten (10) or more, please consider a pre-arranged group tour to allow for a more customized experience.
ADMISSION FEES:
General Admission (ages 13-65):
$12 per person
Seniors (age 65+): $10 per person
Children (ages 3-12): $6 per person
Children (ages 2 & Under): Free 
WHAT TO EXPECT ON YOUR TOUR
Join Renfrew for an overview tour of our 300+ year history on the Royer Farmstead. Firmly rooted in our Pennsylvania German heritage, Renfrew's story is quintessentially American and closely mirrors the narrative of our young nation with central themes of industriousness, ingenuity, and innovation. By the close of the nineteenth century, the property boasted two successful farmsteads, a grist mill, lime kiln, and several outbuildings. Later occupants of the site placed their own marks on the landscape, resulting in a varied built environment with unique structures spanning the Federal to Edwardian Eras. Renfrew's final private residents, Edgar and Emma Nicodemus, lovingly restored the property which was bequeathed to the Borough of Waynesboro as a gift to its citizens following Emma's death in 1973.
Visitors will tour the 1812 Royer House, furnished with a host of interesting decorative arts and residential artifacts spanning three centuries; several historic outbuildings, including the summer kitchen, milk house, and smoke house, where important everyday tasks took place; and exhibit galleries inside our Visitors Center, a converted Victorian barn, featuring permanent displays of Bell Family historic folk pottery, Pennsylvania-Kentucky longrifles, and tradesmen's tools. Visitors will be introduced to the people who lived and worked at Renfrew over the centuries hearing about the site's earliest settlement in the 18th century, through the farming heritage and intense social and technological change of the nineteenth century, to its restoration by our last private residents. Along the way, visitors will be inspired by authentic stories of ordinary people, just like them, who made their own lasting impact on this historic property.