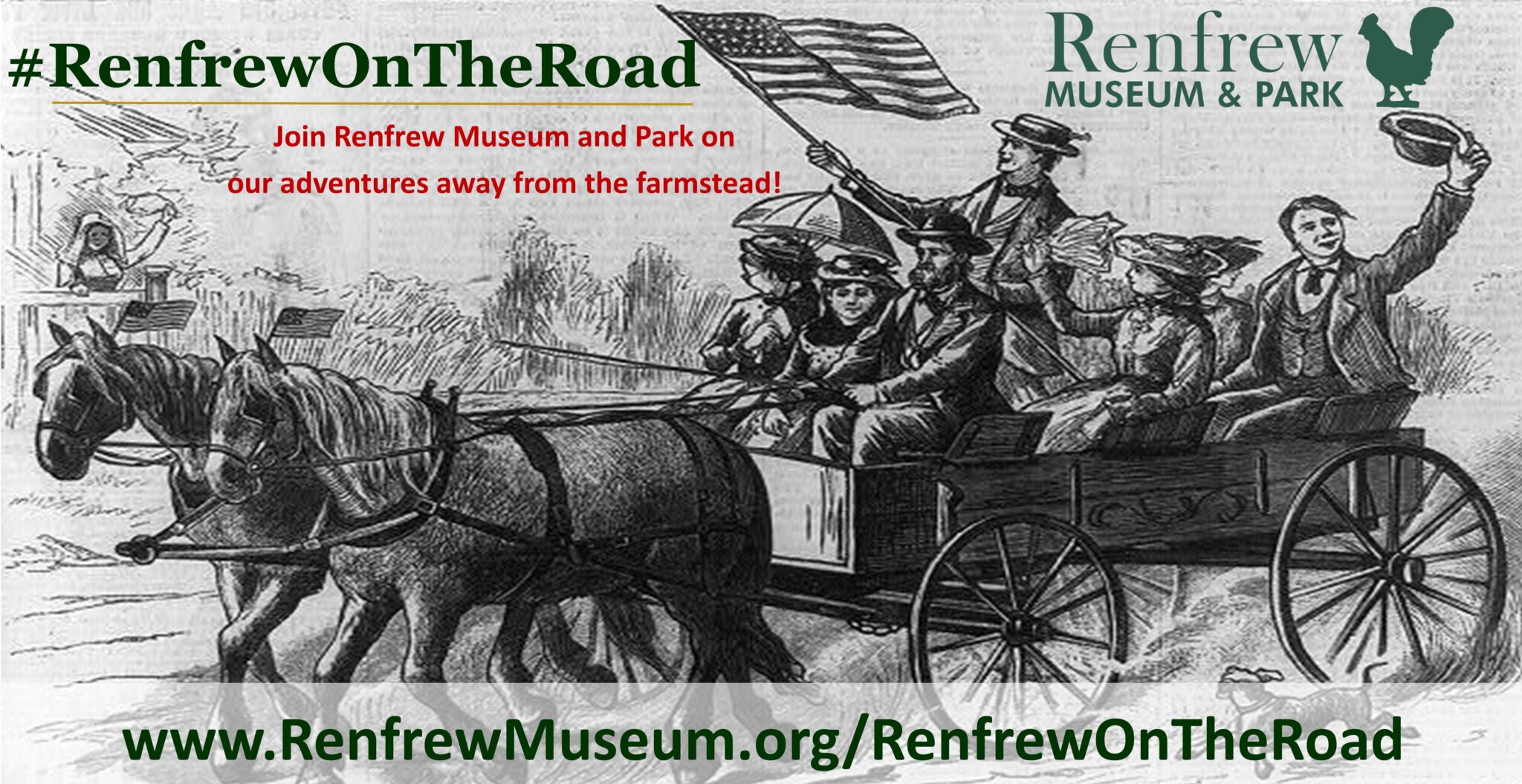 Join Renfrew Museum and Park on our adventures away from the farmstead! Our #RenfrewOnTheRoad outreach initiative takes us to the most interesting places where we explore fellow historic sites both near and far, community happenings, local businesses, attractions, conferences, antique shows, street festivals, and more! Sometimes our outings are planned (see below), but sometimes they're a total surprise – you never know where we'll show up! Check back here often for updates, or better yet, follow along live on Facebook and Instagram.
Upcoming #RenfrewOnTheRoad Events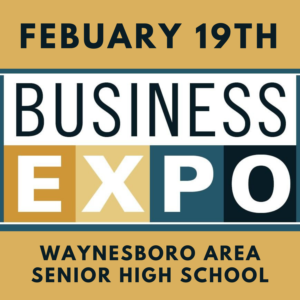 Join us at Greater Waynesboro Chamber of Commerce's 25th Annual Business Expo! Learn about all that's available in the community from local businesses, organizations, and nonprofits. HIGHLIGHTS INCLUDE: Lions Club Pancake Breakfast, 800+ Attendees, Kids Zone, and Black Out BINGO for a chance to win a trip around the greater Waynesboro area book filled with $500-$1,000 worth of gift certificates, gift cards, event tickets and more!
Gettysburg Civil War Relic & Collector Show
Friday, June 24, 2022 from 12:00pm-7:00pm
Saturday, June 25, 2022 from 9:00am-5:00pm
Sunday, June 26, 2022 from 9:00am-2:00pm
All-Star Events Complex
2634 Emmitsburg Rd, Gettysburg, PA 17325
We're headed to the 49th Annual Gettysburg Civil War Collectors Show presented by Gettysburg Battlefield Preservation Association (GBPA) for a fascinating three-day celebration of early and mid-nineteenth century material culture! Check out our special exhibit of items from Renfrew's collection and be sure to join us as we post live from the show floor showcasing the vast array of militaria, decorative arts, domestic artifacts, photography, and more.
41st Annual Pippinfest: Old-fashioned Street Festival
Sunday, September 25, 2022 from 9:00am-4:00pm
Main Street, Downtown Fairfield Borough, PA
Look for our booth across the street from Village Hall!
What's better than apples and good old-fashioned family fun? Renfrew returns to Pippinfest in Fairfield, Adams County, Pennsylvania on Sunday, September 25th. Look for our booth on West Main Street directly across from Village Hall where we'll have a selection of quality items from the gift shop along with information about upcoming programs and events. This fall family-favorite is a two-day street festival celebrating the pippin apple. While you're downtown, be sure to check out all that's happening: garage sales (Saturday only), live music, craft vendors, unbelievable food, classic car show, kid's activities, quilt show, and so much more!
Mainstreet Waynesboro's Market Day
Saturday, October 1, 2022 from 9:00am-4:00pm
Main Street, Downtown Waynesboro Borough, PA
Booth location TBD
Join Renfrew back home in Waynesboro, Franklin County, Pennsylvania for Mainstreet Waynesboro's annual Market Day! This one-day gathering of local vendors, artisans, and community organizations in the heart of downtown is the perfect way to celebrate the fall season and support our hometown. Renfrew will have a selection of seasonal items from the gift shop along with information about upcoming programs and events.