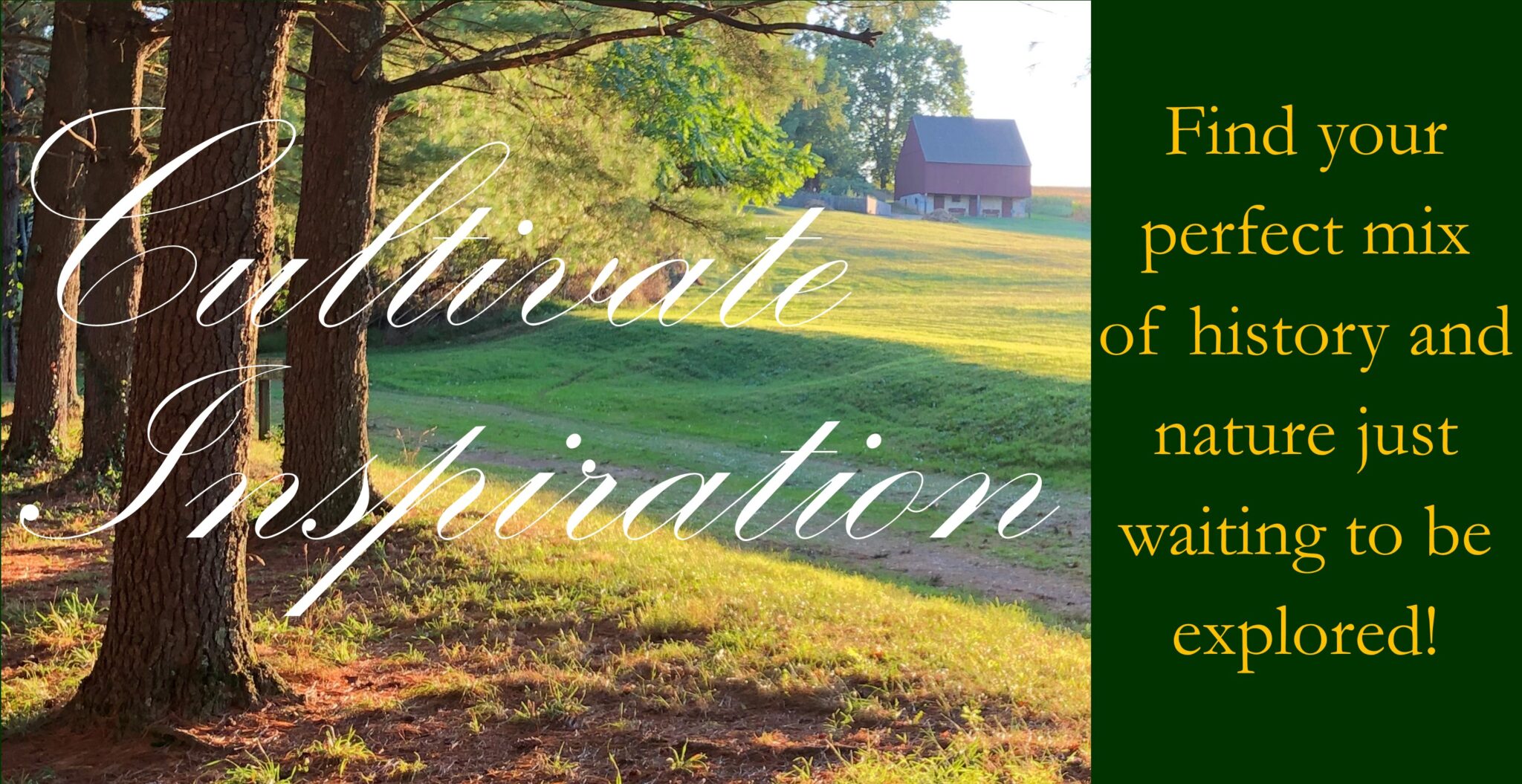 One Farmstead, Nearly 300 Years of History 
Settled briefly by the Scotch-Irish Renfrew family in the mid-eighteenth century, the land was later acquired and developed by German-American tanner Daniel Royer who, along with his descendants, created a burgeoning cottage industry on 150 acres in the Cumberland Valley. Firmly rooted in their Pennsylvania German heritage, the Royers were also quintessentially American; their story closely mirrors the narrative of our young nation with central themes of industriousness, ingenuity, and innovation. By the close of the nineteenth century, the property boasted two successful farmsteads, a grist mill, lime kiln, and several outbuildings. Later occupants of the site placed their own marks on the landscape, resulting in a varied built environment with unique structures spanning the Federal to Edwardian Eras. Renfrew's final private residents, Edgar and Emma Nicodemus, lovingly restored the property which was bequeathed to the Borough of Waynesboro as a gift to its citizens following Emma's death in 1973.
Your tour of Renfrew begins at our Visitors Center, located in our circa 1902 bank barn. Discover how Waynesboro-area artisans and craftspeople supplied the growing population with both utilitarian and decorative goods with exhibits on the nation's leading collection of John Bell and Bell family pottery along with a display of period tradesmen's tools. Paid admission takes you on a guided tour of the 1812 Royer House where you will see the kitchen, dining room, parlors and bedrooms with period furnishings throughout. Special events also afford opportunities to tour outbuildings and the 1808 Fahnestock House located at the rear of the property.
Now, over two centuries after Daniel Royer's day, much of the landscape is unchanged. As an historical institution, Renfrew offers its visitors an intimate view of the past – a chance to walk back in time. Visit us in Waynesboro, and discover how Early American agriculture, industry and domestic life worked together to make a prosperous Pennsylvania German farmstead.
Renfrew as a Preserved Site
Renfrew became a public museum and park in 1975 through the generosity of its last private owner, Emma Geiser Nicodemus, and her sister, Hazel Geiser. In her will Emma Nicodemus specified that her house and the surrounding 107-acres, willed to the Borough of Waynesboro, be made into a museum and parkland.
Mrs. Nicodemus wanted the facility to be called Renfrew in remembrance of two young sisters by that name. According to local legend, the girls met their demise in 1764 on what is now Park property.
More than a quarter of a century after its creation, Renfrew has grown by leaps and bounds. Research and restoration have expanded the scope of the site to include a Visitors Center in the Victorian period barn, several restored outbuildings which include the smokehouse, milkhouse, and the Fahnestock farmstead with its barn and house. Due to its significance to telling the local history of Waynesboro, "The Royer-Nicodemus House and Farm" was listed on the National Register of Historic Places in 1976.
We have designated all the important Royer farmstead sites with bronze markers set in field stone. More information on all the buildings and interpreted areas is available with a free brochure during regular operational hours in our Visitor Center. Not to be missed is a display of farming and tannery tools, and the John Bell pottery permanent exhibit also in the Visitor Center.
Renfrew Committee, Inc. (RCI)
Board of Directors                                                 
Laurie Hovermale, President
Bruce McLaughlin, Vice President
Kari Saavedra, Secretary
Patti McLaughlin, Treasurer
Valorie Dick, Director
C. Harold Mumma, Director
Dade Royer, Director
Becky LaBarre, Executive Director & Chief Executive Officer