Walk Back in Time
The perfect mix of history and nature just waiting to be explored.
Welcome to Renfrew!
Open dawn to dusk year-round and free of charge, Renfrew Museum and Park invites you to explore the historic grounds and miles of nature trails at our centuries-old farmstead in beautiful Waynesboro, Franklin County, Pennsylvania.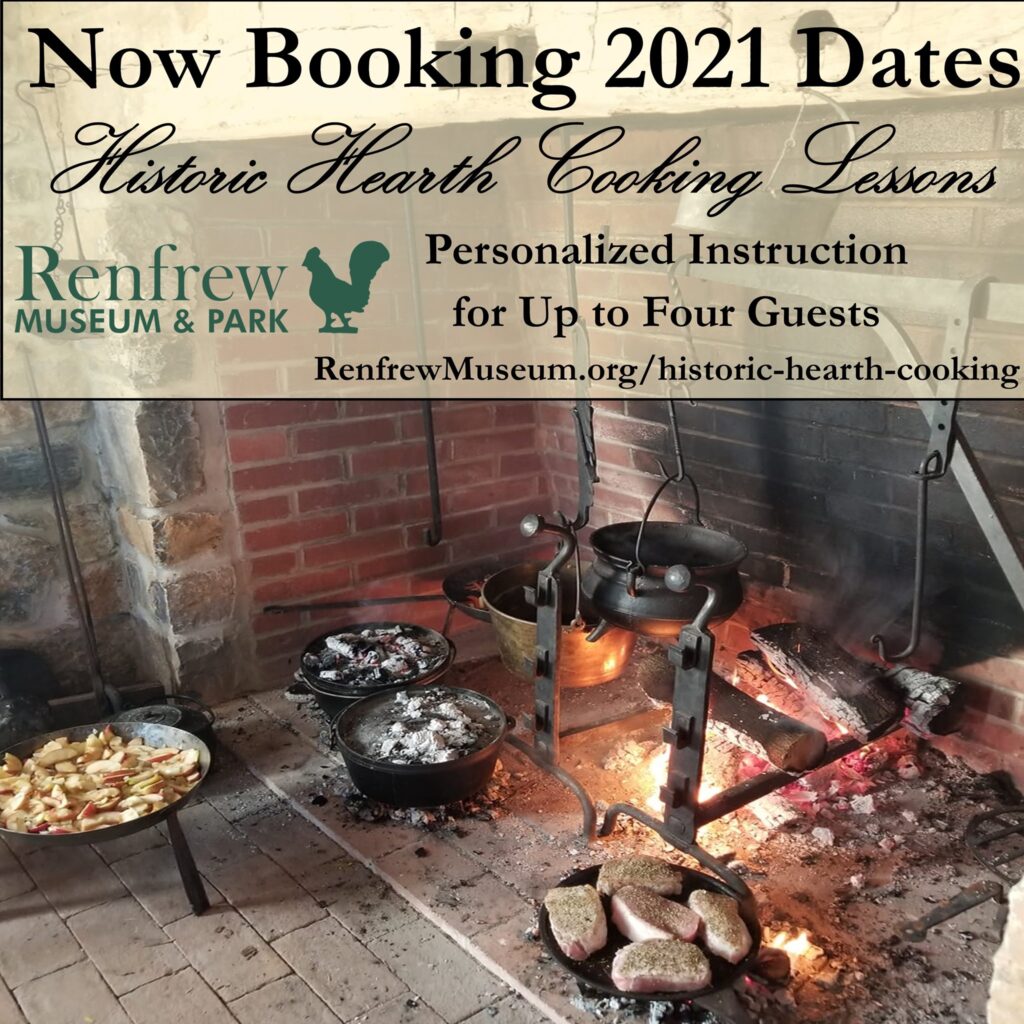 Renfrew is now scheduling private historic hearth cooking lessons for up to four guests during the 2021 season. This three-hour, intimate hands-on culinary experience will teach you the basics of early nineteenth century open hearth cooking from start to finish. Learn more and make your reservation here.
Connect With Renfrew
Walk Back in Time with Us!

RENFREW MUSEUM:
Adult: $10.00
Seniors: $8.00
Children: $5.00 (Children under age 7 free.)
Proud Partners with Blue Star Museums

RENFREW PARK: Free of charge.
Open dawn to dusk year-round.

Renfrew Museum and Park is a proud tourism partner of the Franklin County Visitors Bureau. Learn more about what our beautiful region has to offer at www.ExploreFranklinCountyPA.com.