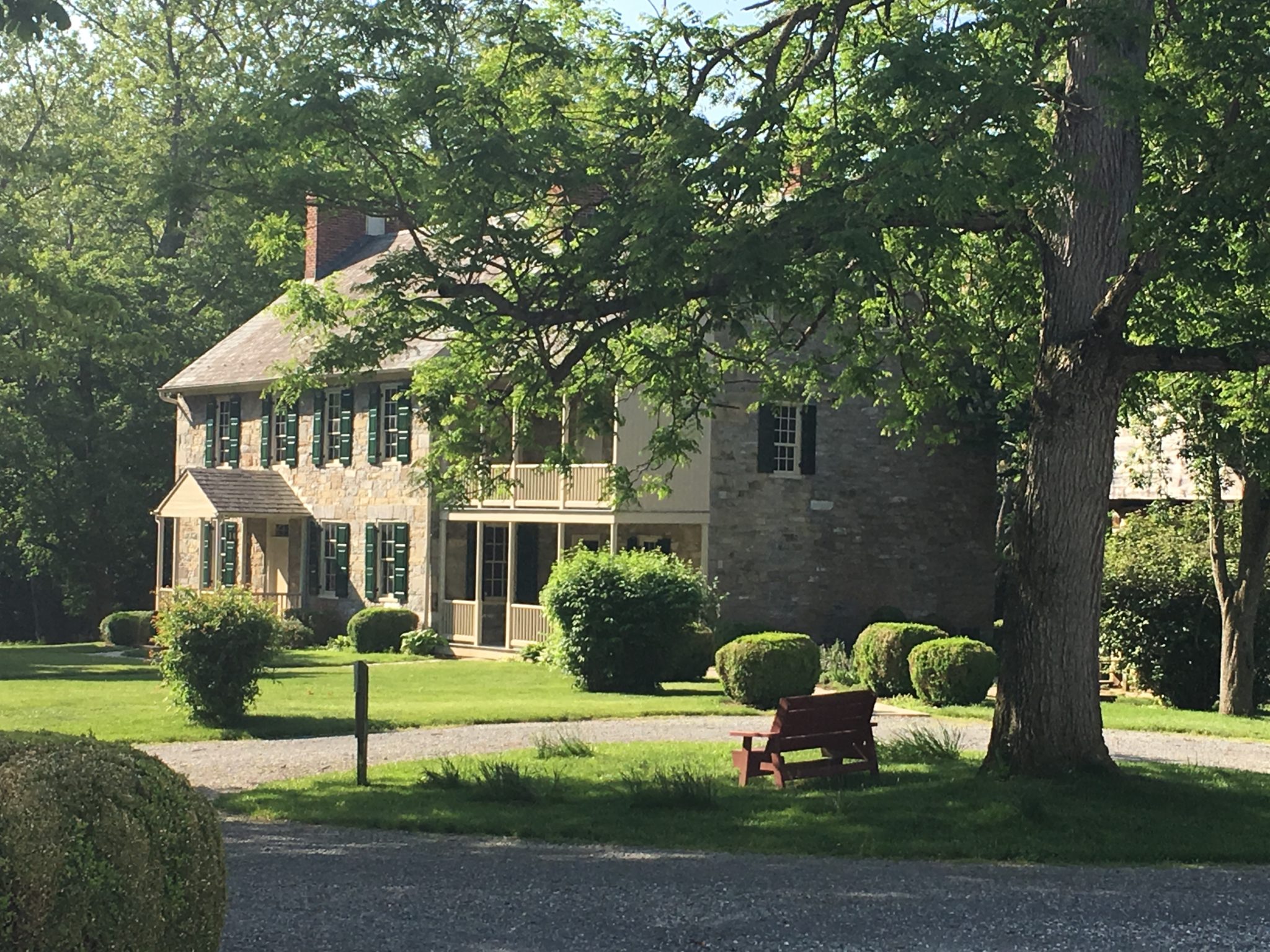 Become a Friend of Renfrew
Our History
One of the earliest families to reside on this property were the Renfrews, a Scotch-Irish or Welsh tenant farming family.  According to local tradition, two daughters, Sarah and Jane, are said to have been among settlers killed in the wake  of Pontiac's Rebellion following the French and Indian War in the 1760s. Thirty years later, Daniel Royer, a Pennsylvania German farmer, purchased 150 acres of land along the east branch of the Antietam Creek. He and his family built a tannery, gristmill and other substantial structures, while developing the land into a prosperous and self-supporting farmstead. The Royers and their descendants, the Fahnestocks, remained here for over 100 years, selling their land to Dr. Abraham Strickler in 1896 who rented to two tenant farming families, the Minnicks and Beavers, until the property was sold to its final residential owners, Edgar and Emma Geiser Nicodemus, in 1943.
Now, two centuries later, much of the landscape is unchanged, and many of the original buildings still remain. Renfrew Museum and Park became a public institution in 1975 through the generosity and foresight of Emma Nicodemus who, in her will, specified that her beloved stone farmhouse be made into a museum and the surrounding 107 acres into a parkland to be enjoyed by the people of Waynesboro. She named it Renfrew, in memory of the two sisters lost tragically on the property so many years ago.
What Makes Renfrew Exceptional?
Renfrew is a restored early nineteenth century farmstead nestled along the Antietam Creek in a beautiful, natural setting. A hidden respite from the modern world, each visit is like a trip back in time. The Museum House, built 1812 with 1815 kitchen wing addition, showcases an outstanding collection of period furnishings and decorative arts, the core of which is comprised of Emma Nicodemus' personal collection. The Visitors Center, located in an early twentieth century bank barn, houses the nation's leading public collection of John Bell and Bell Family pottery – a favorite of Emma's. Renfrew is also the foremost public institution interpreting the history of, and exhibiting artifacts from, the Snow Hill Cloister, a protestant monastic society that was active in nearby Quincy, PA from the late 1700s to the mid-nineteenth century. The Royer's youngest daughter, Nancy, and her husband Peter were affiliated with Snow Hill through Peter's father Andrew Fahnestock.
The Role of Renfrew's Friends
Now, decades after its creation, Renfrew has grown by leaps and bounds. Research and restoration have expanded the scope of the site to include not only the stories of the families who lived here, but what they left behind including the Museum House, several restored outbuildings such as the smoke house and milkhouse, limestone kiln, and the Fahnestock complex with is barn and farmhouse. More recent additions include the large Pennsylvania German Foursquare Garden representative of mid-nineteenth century life at Fahnestock Farm, a 1814 Summer Kitchen relocated from downtown Waynesboro, and small 1820s-era kitchen garden for Renfrew's historic foodways program.
Accordingly, our financial needs have grown. The projects mentioned above, as well as many others, have been possible because of support provided by generous people like you who comprise The Friends of Renfrew Museum and Park. Friends membership provides a reliable revenue stream so Renfrew can both meet its operational commitments and advance its important mission to preserve, enhance, promote, and interpret the Royer family Pennsylvania German Farmstead, the Nicodemus and Bell collections, and the surrounding park.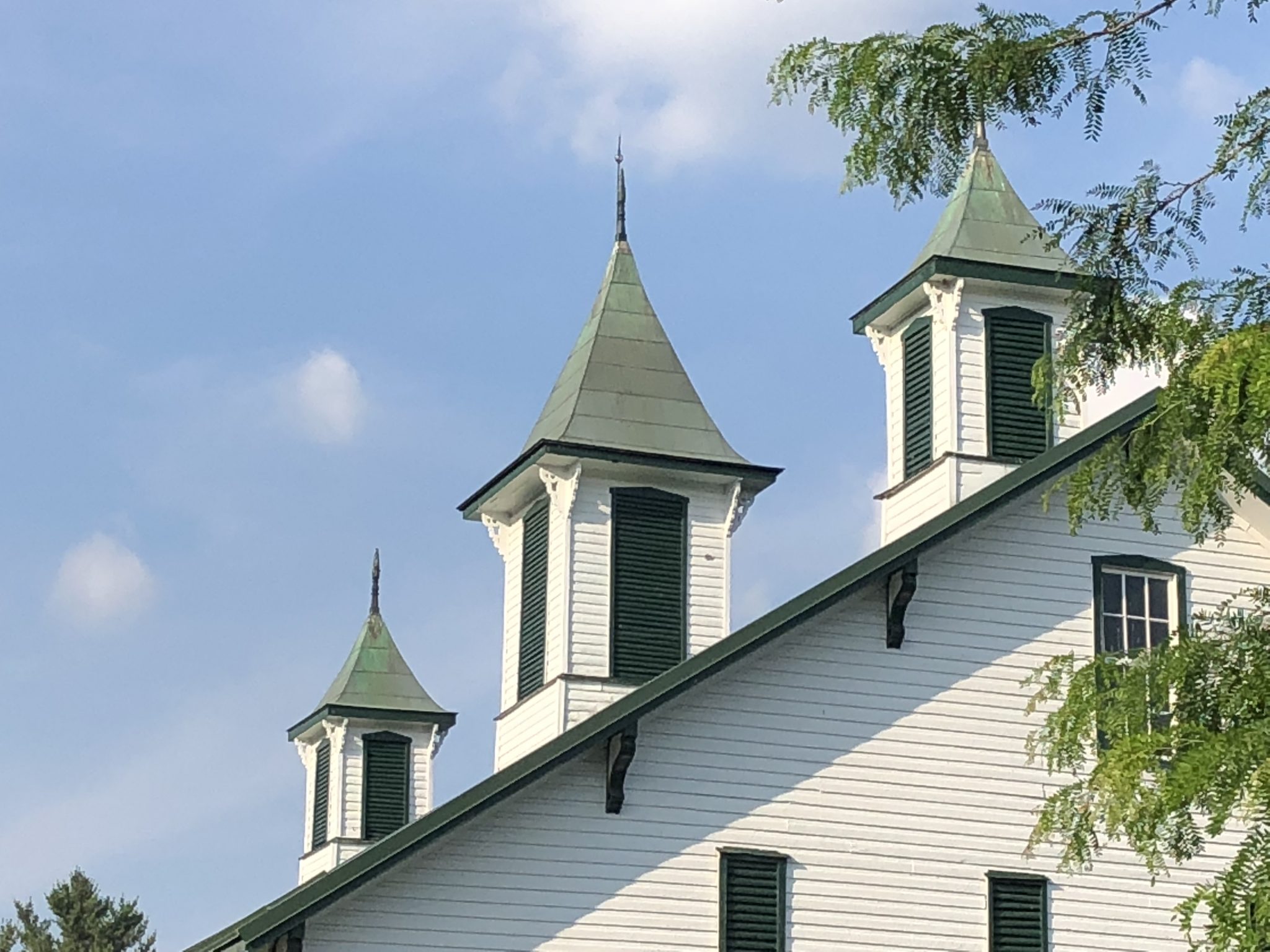 Members Get More
Friends of Renfrew Museum and Park enjoy special benefits that help get the most out of experiences at their favorite farmstead. Discover Renfrew in new ways, be the first to know about events and institutional initiatives, gain exclusive access to our collections, historic buildings, fresh content, and more.
"Walk Back in Time" with us by purchasing an Friends of Renfrew Membership. Choose the level that's right for you and join today!
Individual – $30
Includes one (1) adult over the age of 18
Family – $75
Includes two (2) adults & up to four (4) dependents
Supporting – $150
Includes two (2) adults, up to four (4) dependents & two (2) adult guests
Renfrew Society – $250
Includes two (2) adults, unlimited dependents, & two (2) adult guests
Lifetime – $2500
Includes two (2) adults, unlimited dependents, & two (2) adult guests
One-time payment receives annual benefits.