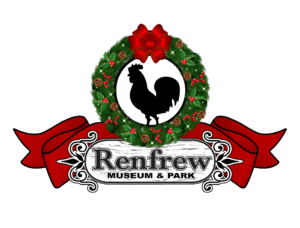 CHRISTMAS ON THE FARM
Two Days Only!
Friday, December 2, 2022 from 3:00-8:00pm
Saturday, December 3, 2022 from 12:00-8:00pm
Renfrew Museum and Park
1010 E. Main Street
Waynesboro, PA 17268
Admission Rates
Includes Tours, Wagon Rides, Live Music, Crafts and More!
$10.00 per person
Friends of Renfrew Members: Free
Children, Ages 3-12: $5.00
Children under 2 & Under: Free
Pre-registration is encouraged, but not required. Tickets are on sale now!
Admission may be purchased at the gate during event hours. Cash or credit card only. No checks.
No physical tickets will be issued. Members and pre-registered guests, please check in at one of our Welcome Tents upon arrival to receive your wristbands.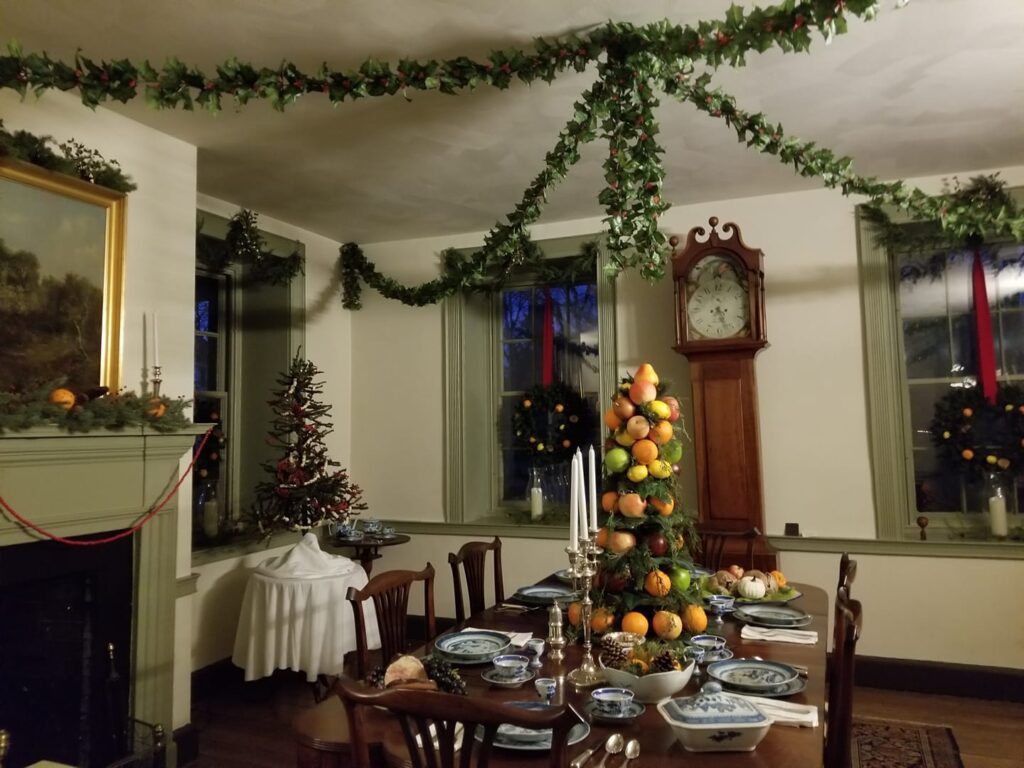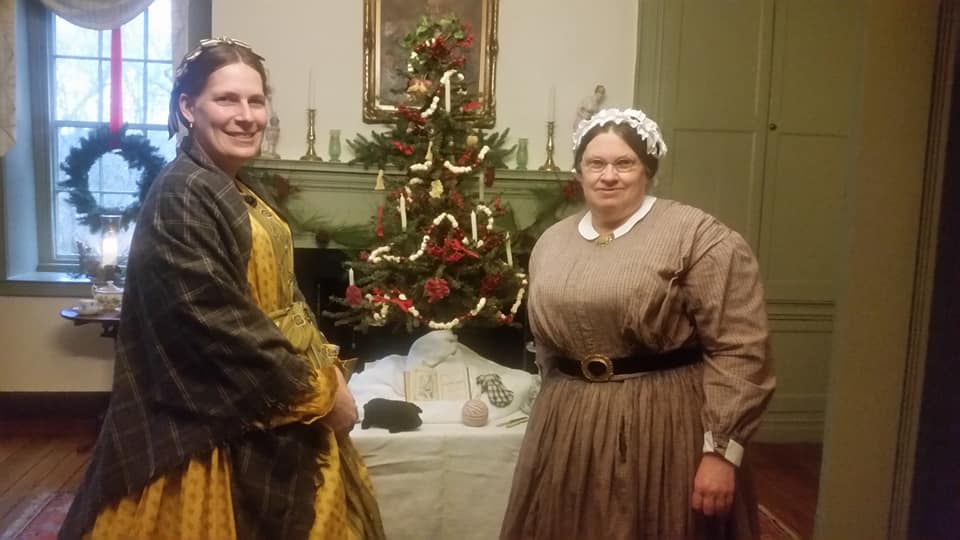 Walk Back in Time
Rediscover the simple joys of Christmas past at Renfrew Museum and Park this holiday season! "Walk Back In Time" through over 200 years of celebration at our annual Christmas on the Farm event. Follow the soft glow of flickering lanterns and the fiery blaze of torches to the beautifully decorated Museum House where you'll encounter how treasured traditions evolved over the centuries.
Explore some of our historic outbuildings where period-attired interpreters will share even more holiday cheer! Enjoy a cozy warming circle while you wait to take a horse-drawn wagon ride down Fahnestock Lane or enjoy a goodie or warm beverage from one of our vendors. Step out of the chill into the festive atmosphere inside our Visitors Center where even more family fun awaits. Peruse our gallery, then browse Renfrew's museum shop and Christkindlmarkt for that special gift. Your ticket also includes live music, crafts, and more! We invite you to join us at Renfrew this December for an unforgettable holiday experience and make memories that will last a lifetime at Christmas on the Farm.
Wristbands required to enter. Please report to the Welcome Tent upon arrival. This event will be held rain or shine, and is designed to be indoor-outdoor with limited occupancy permitted within buildings. There's plenty of room to spread out at multiple locations on the farmstead and maintain physical distancing. Guests are encouraged to stagger their arrival and may enter at any point during the scheduled event time on their chosen date. A period of about two hours is recommended to fully enjoy all planned activities.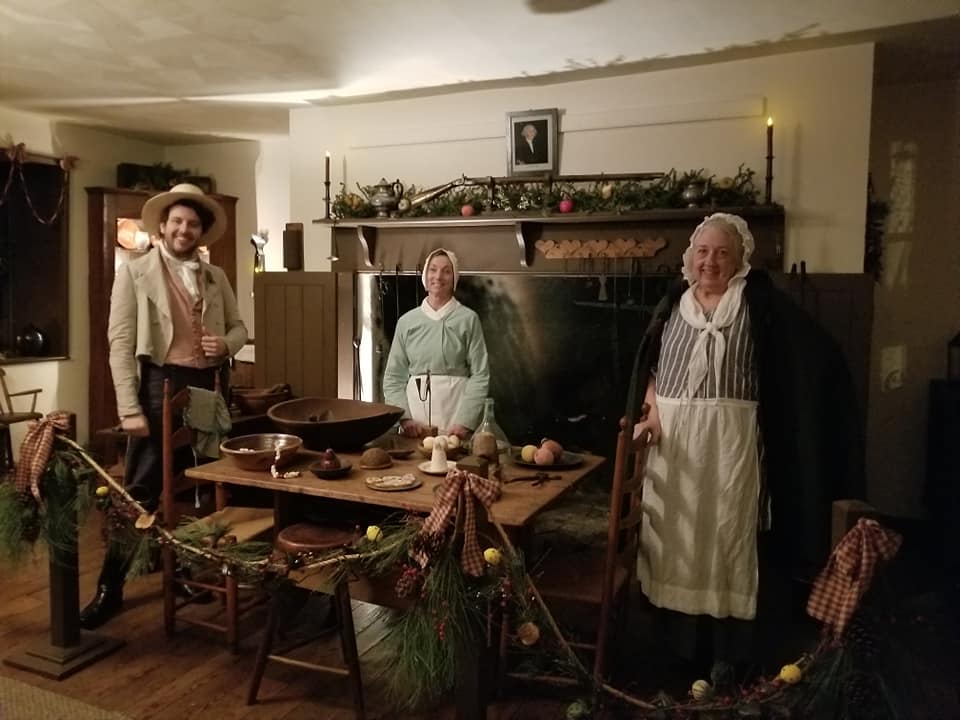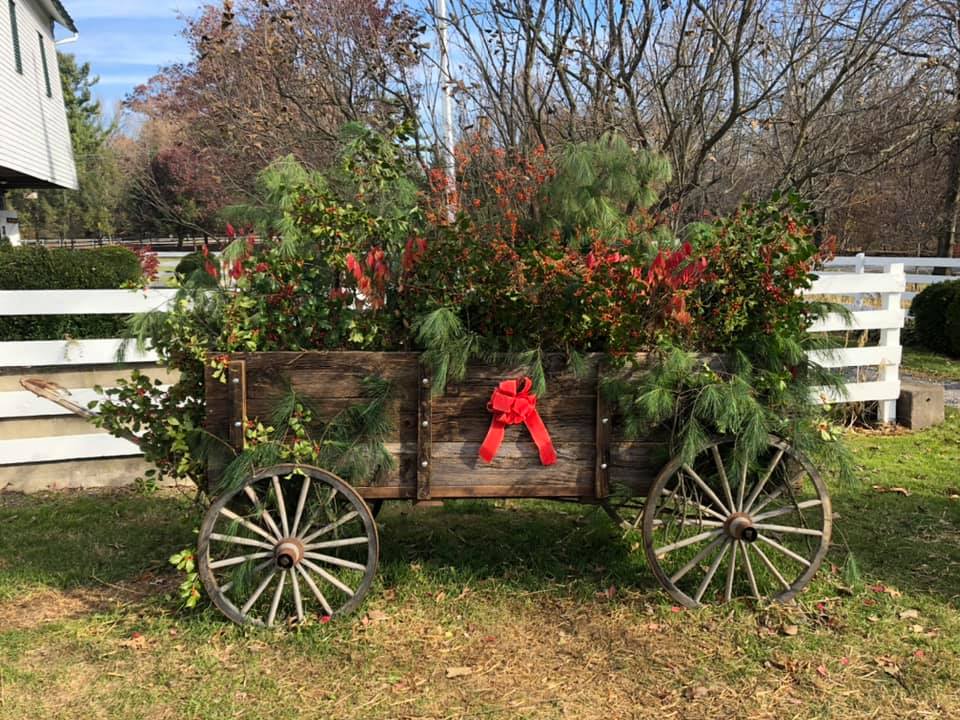 Purchase Tickets for
Christmas on the Farm!
2022 Event Map Coming Soon!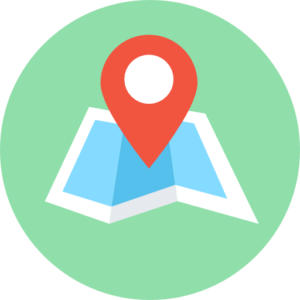 Historic Demonstrations & Activities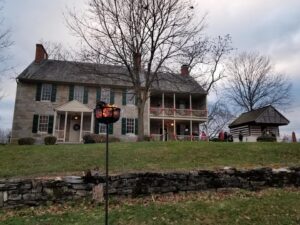 Guided Tours: Visit the first floor of the 1812 Royer House beautifully decorated in historic style for the holidays! You'll encounter period-attired interpreters who will share how our treasured holiday traditions in America evolved over the centuries. Wristband required. First floor only. No food or drink. Group sizes will be limited to parties of ten (10) or less at a time. Tour lasts about 20-25 minutes.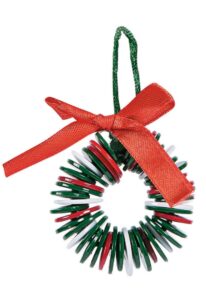 Mini Button Wreaths: Assemble a cute little wreath to decorate with using buttons, pipe cleaners, and a ribbon.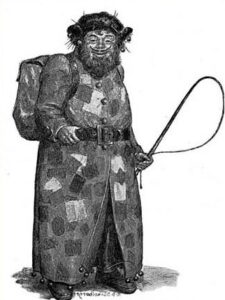 Visits from the Belsnickel: Keep a look out for Belsnickel, or "Nicholas in Furs", that beloved folk figure of Pennsylvania Dutch lore who reward good children treats and naughty children with switches. Be on your best behavior – you'll never know when he'll appear!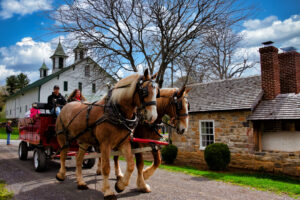 Horse-Drawn Wagon Rides: Hop aboard and join the Lindsay-Carbaugh Family for a leisurely ride up and down Fahnestock Lane by lantern light. Listen to the clip-clop of Belgian draft horse hooves as you cozy up to loved ones in the brisk December air. Wristband required. No food or drink. Children must be accompanied by a responsible adult.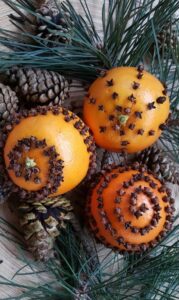 Orange Pomanders: Try your hand at creating these old-fashioned, sweet-smelling holiday decorations using the simplest of ingredients: fresh citrus and whole cloves.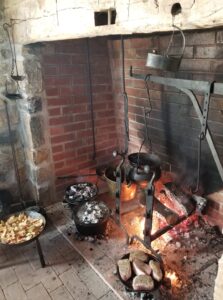 Historic Hearth Cooking: Visit Renfrew's 1814 Summer Kitchen to learn about traditional Pennsylvania German holiday fare.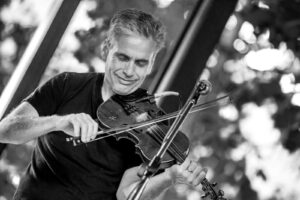 Live Music: Enjoy the melodious sounds of traditional holiday music as you stroll the farmstead with live 30-minute performances by violinist Scott Matlock from the second floor porch of the Museum House. Sets begin at the top of the hour daily at 3:00, 4:00, 5:00, 6:00 & 7:00pm.  *Note: Recorded traditional instrumental songs will be played during all other times.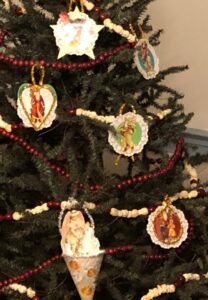 Scrap Art Ornaments: Victorians invented an inexpensive way to make beautiful holiday décor using bits and scraps they had on hand. Create your own version of historic scrap art ornaments using reproduction lithograph die-cuts, paper doilies, construction paper, and metallic pipe cleaners.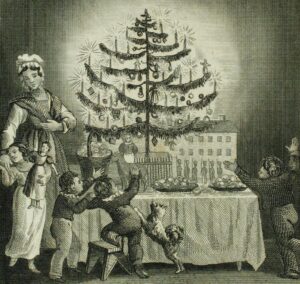 Historic Gift-Making Demonstrations: Just like today, handmade presents were truly a gift from the heart. Stop inside the Visitors Center to watch our interpreters as they explain the process of recreating period gift items by hand.
Refreshments & Shopping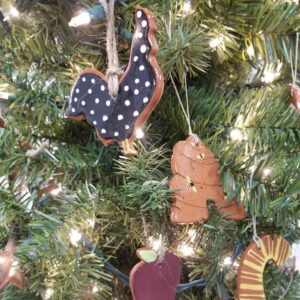 Renfrew Museum Gift Shop: Peruse our selection of unique merchandise and find the perfect gift for that special someone – or yourself! Browse books, home goods, historic toys, holiday décor, apparel, pottery, handmade items, and more. Each purchase supports our mission.
Christkindlmarkt Vendors
Be sure to visit Renfrew's Christkindlmarkt to find the perfect holiday gift! Check back often as more vendors are added.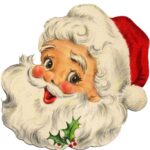 Vintage Christmas by Michelle of Gettysburg, PA returns to the Wagon Shed Room on Saturday and Sunday with a whimsical assortment of authentic antiques, holiday décor, and a bit of mid-century Christmas kitsch. You're sure to find something unique!
Seeking Event Sponsors!
Join our list of generous sponsors! Help support Renfrew by considering a corporate sponsorship for Christmas on the Farm. Click the icon at your desired level below to learn more and purchase online.