Three Days Only!
Friday, December 4, 2020 from 5:30-8:30pm
---
Saturday, December 5 from 3:30-8:30pm
---
Sunday, December 6 from 1:00-5:00pm
Admission Rates
Includes Tours, Refreshments, Live Music, Crafts and More!
Renfrew Museum Members: Free
Adults: $12.00
Seniors, Age 65+: $10.00
Children, Ages 7-18: $6.00
Children under 6: Free
Walk Back in Time
Rediscover the simple joys of Christmas past at Renfrew Museum and Park this holiday season! Walk back in time through over 200 years of celebration at our annual Christmas on the Farm event. Follow the soft glow of flickering luminaries and the fiery blaze of torches to the beautifully decorated Museum House where you'll encounter how treasured traditions evolved over the centuries.
Explore some of our historic outbuildings, enjoy songs and stories around a cozy warming circle, or step out of the chill into the festive atmosphere inside our Visitors Center where even more family fun awaits. Enjoy a goodie and warm beverage, make a craft, or shop for that special gift. We invite you to join us at Renfrew this December for an unforgettable holiday experience and make memories that will last a lifetime.
Sponsor 2020 Luminaries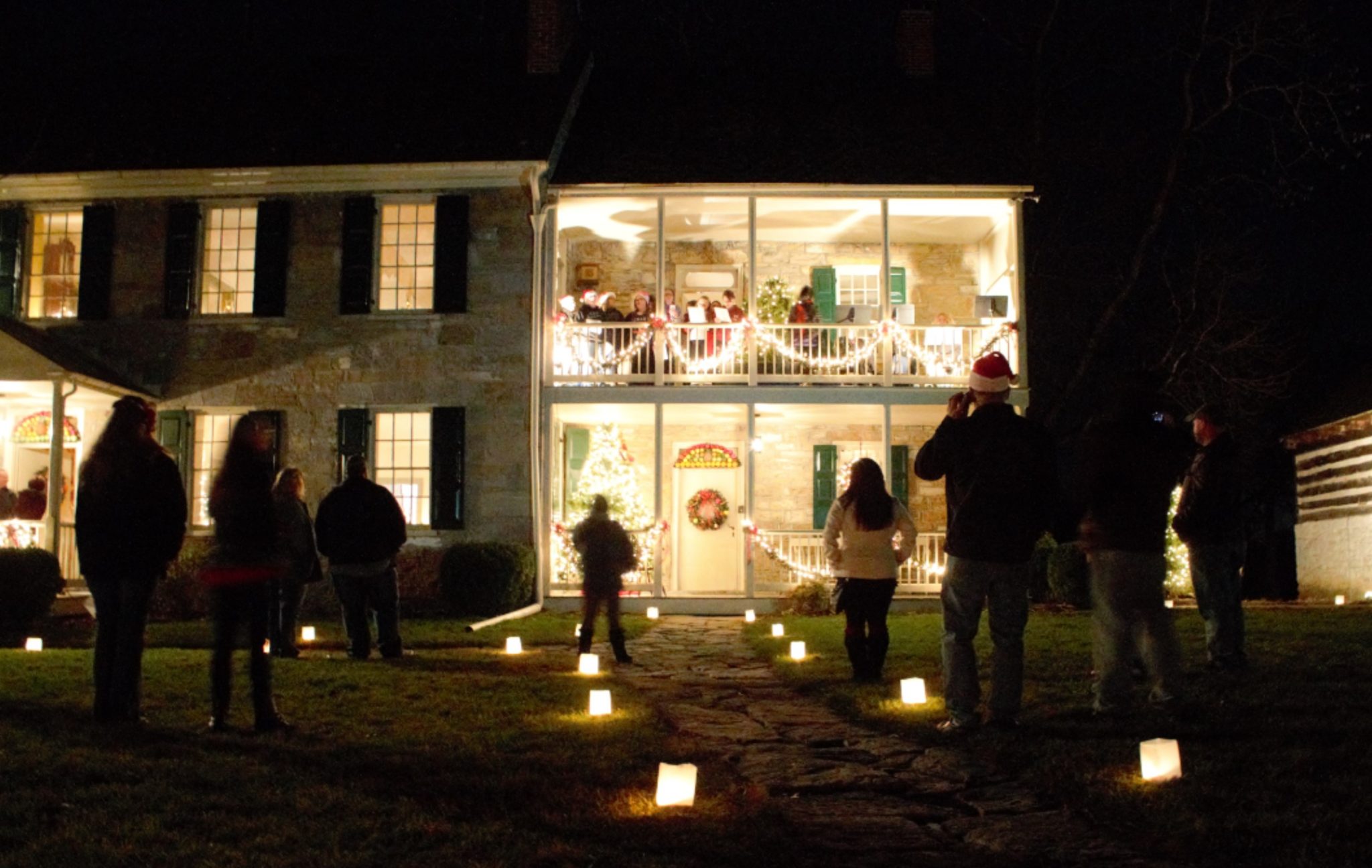 Support Renfrew by considering the sponsorship of a luminary to light the way for our many guests during Christmas on the Farm. Each $5 donation will supply this beloved program with the warm glow of the holiday season, enhancing the magical transformation of Renfrew. Your luminary will be labeled to acknowledge your generous gift and may be dedicated in honor or memory of anyone you wish. Payment may be made via Pay Pal, cash, check, or credit card. Please call us at (717) 762-4723 or email info@renfrewmuseum.org for additional information.
To purchase online via PayPal, please complete the form below for up to five (5) luminaries at a time. You may resubmit if you'd like to purchase more. Once your webform is submitted, click the "Add to Cart" button to pay via PayPal. If you'd prefer to send a check or pay by credit card over the phone instead, indicate payment option on the webform.