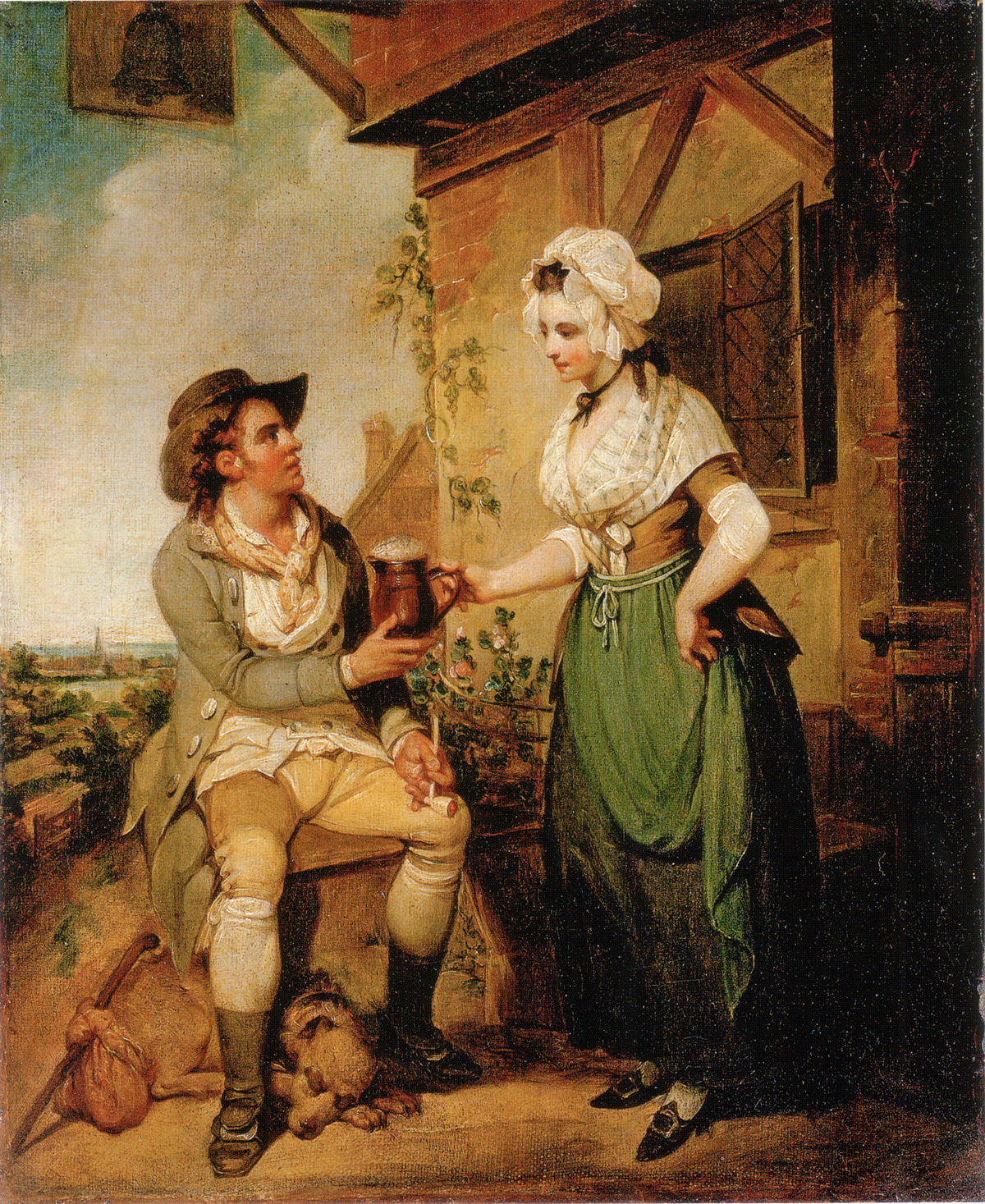 Henry Singleton The Ale-House Door, c. 1790.

Renfrew Museum & Park is currently accepting applications for food, retail, and nonprofit  vendors to participate in its Sixth Annual Oktoberfest on Saturday, September 18, 2021 from 12:00p.m. to 7:00p.m. We are especially interested in Pennsylvania Dutch and Old-World German-inspired items, seasonal décor, unique handmade jewelry, apparel, folk art, toys, games, traditional and modern crafts, fresh produce, preserves, and other items that reflect the spirit of Oktoberfest and our event theme "A Family-Friendly Celebration of History and the Harvest". Renfrew Museum & Park reserves the right to deny any application, for any reason, that it deems does not align with event standards.
All vendors must be registered with the Commonwealth of Pennsylvania and provide a valid PA Sales & Use Tax Account Number to be eligible for consideration. Each vendor is responsible for reporting and submitting required sales information to the Commonwealth. Renfrew will not be held liable for failure to report. Food vendors must present a valid PA Food License Number with application.
Approved vendors may begin set up as early as 9:00a.m. on the date of the event. Vendor area is located on the Oktoberfest Midway in the (mowed) hay field directly behind the stone wall of the Museum House backyard. Vendors must check in with Renfrew staff upon arrival and will be escorted to their designated space for set-up. Non-vending vehicles must be removed from the midway area no later than 11:45a.m. Vendor parking is located adjacent to the midway on the eastern side of the hay field. To ensure the safety of Oktoberfest guests, all vendor vehicles are expected to remain in place until the conclusion of Oktoberfest at 7:00p.m. Parked vehicles will not be permitted onto the midway area for load-out or to drive on Fahnestock Lane for departure until after the event closes. Please plan to spend the entire day with us. If you need to leave early, we ask that you pre-arrange with our staff.
Restrooms are located a short walk from the event area in Renfrew's Visitors Center. Renfrew is unable to provide electric hook-up. Please bring a generator or plan accordingly. Oktoberfest will be held rain or shine, unless in the case of severe weather.
Please complete the following application form and click "Submit". Your request will be reviewed and a member of Renfrew's staff will be in contact with notification of approval or denial. If approved to participate, you will receive a payment link to submit vendor fee online via credit card.