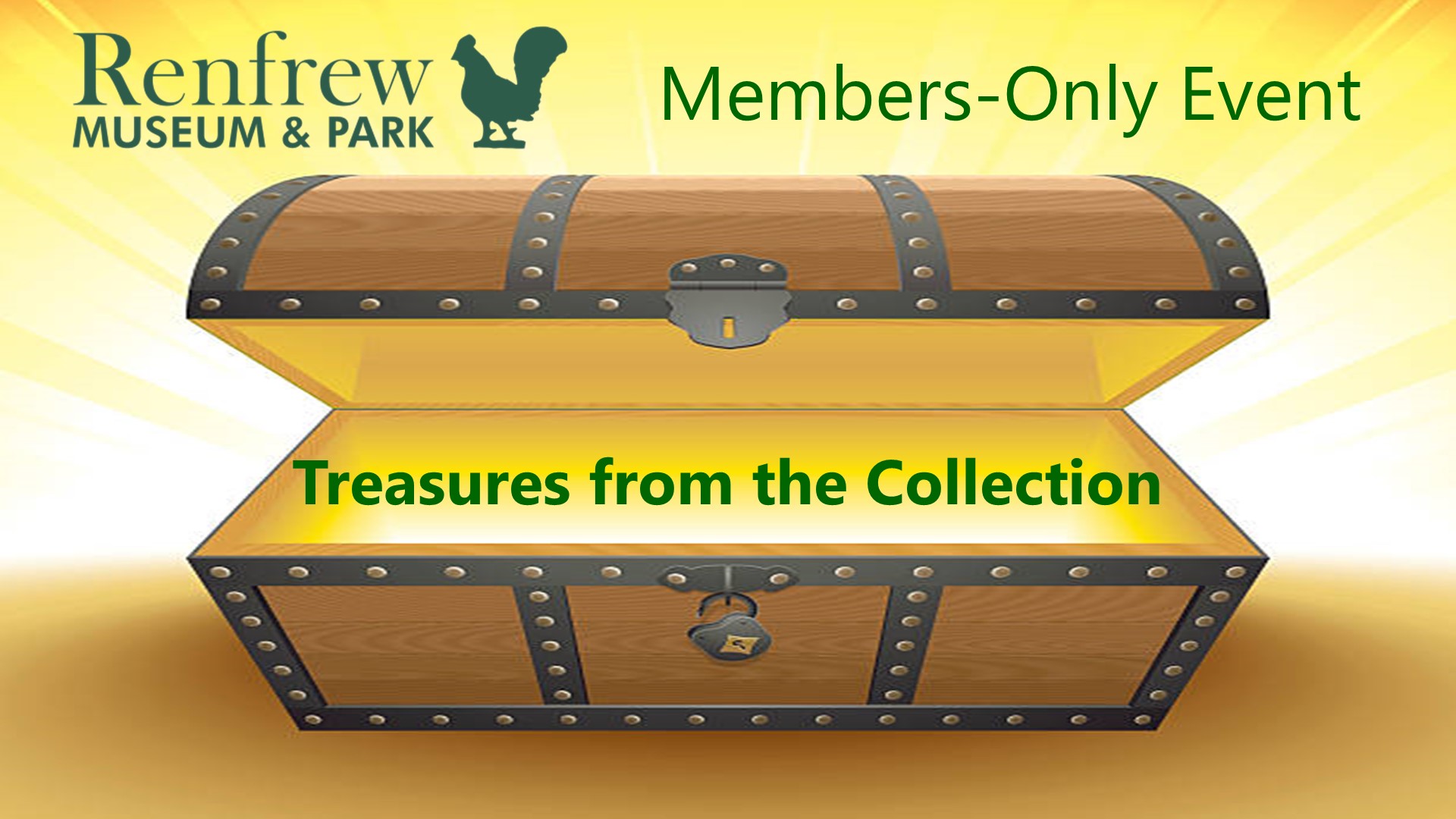 Treasures from the Collection: Members-Only Event
Thursday October 12, 2023
Wagon Shed Room, Visitors Center
Reception: 6:30pm
Program: 7:00-8:30pm
Limit 40 guests. Pre-registration required by 4:00pm on October 10, 2023.
Free admission for current Renfrew members!
SPECIAL OFFER! Only current Renfrew Museum and Park Members and those who renew or join now through September 30, 2023 are eligible to attend this exclusive evening program with museum staff. Enjoy light refreshments in the Visitors Center gallery then gather in the Wagon Shed Room as our museum staff shares a special selection of artifacts from Renfrew's collection with you. Take turns viewing these treasures up close and personal then enjoy a presentation on the background of each object from the perspective of Renfrew's resident material culture historians.
Don't wait – book now! Limit 40 guests. First come, first serve. You won't want to miss your chance for this unique opportunity to experience a fresh round of artifacts from Renfrew's collections first-hand.
Not a Friends of Renfrew Member yet? Join now or renew your membership online.