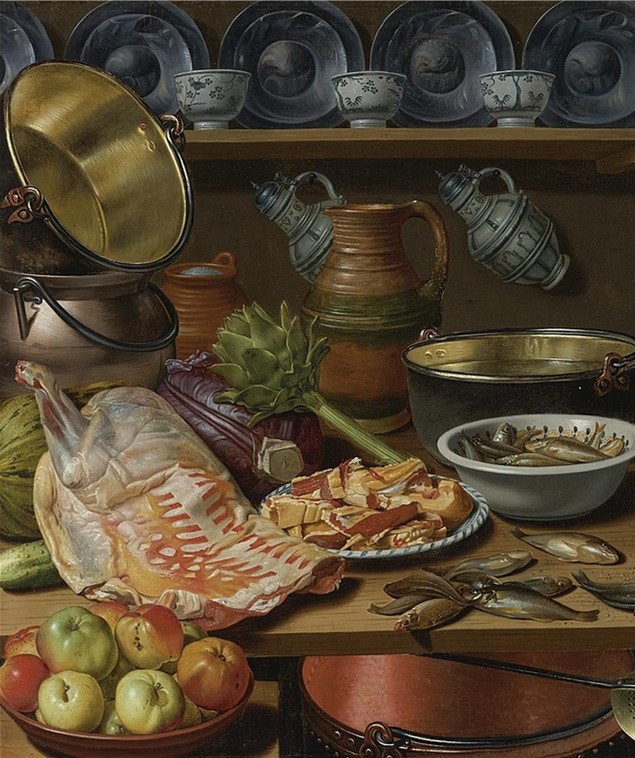 Kitchen Scene by Floris van Schooten c.1590-1656
Now Booking for 2023!
Five-Course Tasting Menu with Guided Tour 
3-Hour Program Package from 11:00am to 2:00pm
Select 2023 Dates Only:
Tuesday, March 14
Friday, March 17
Tuesday, August 15
Friday, August 18
Tuesday, December 12
Friday, December 15
Treat yourself or someone special to a delicious farm-to-table dining experience at Renfrew Museum and Park. Our Farmstead Taste & Tour program offers guests the opportunity to sample seasonal, locally sourced fare inspired by the traditions of our historic Pennsylvania German farmstead. Your meal will be hosted in Renfrew's Wagon Shed Room inside our converted Victorian barn. Servers dressed in authentic early 19th century clothing will wait upon you with old-fashioned hospitality as each course is introduced along with informational commentary on how it relates to the heritage of the farmstead.
Start with a hearty coursed meal of salad, soup, and a selection of fresh-baked breads with preserves followed by a delicious entrée. After lunch, enjoy a tour of the farmstead outbuildings and 1812 stone Museum House, then return for a scrumptious dessert. Our menu changes seasonally and reflects the rhythms of life on the farm.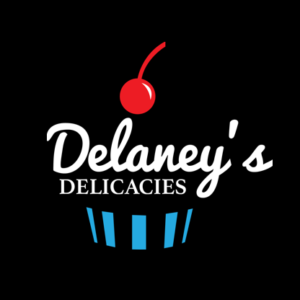 All dishes are freshly prepared by Chef Delaney Blubaugh of Delaney's Delicacies, Waynesboro, PA, especially for guests of Renfrew Museum and Park.
 Limit 20 people per session.
(Note: Minimum of 10 total registered guests required for Renfrew to host program, refunds issued if minimum is not met by registration cut off.)
Sold by the table. Seating available as:
(6) Tables of Up to 2 guests each – $100 per table
(2) Tables of Up to 4 guests each – $200 per table
Must register no less than seven (7) days in advance. No refunds will be given after registration window closes. To ensure our guests' comfort  regarding COVID-19 exposure, tables will be distanced 6′-0″ apart and must be reserved by family unit, household, or consenting mixed party.  Due to Renfrew's equipment and room configuration requirements, tables may not be combined. If you purchase multiple tables, we will do our best to ensure close proximity of your group, however, Renfrew cannot always guarantee your tables will be located immediately next to one another.
Masks are optional; please feel free to wear yours if you wish. Please select your table choice and indicate total number in your party at checkout. Table need not be filled to capacity to participate, but table price still applies.  Thanks for your cooperation and we look forward to serving you!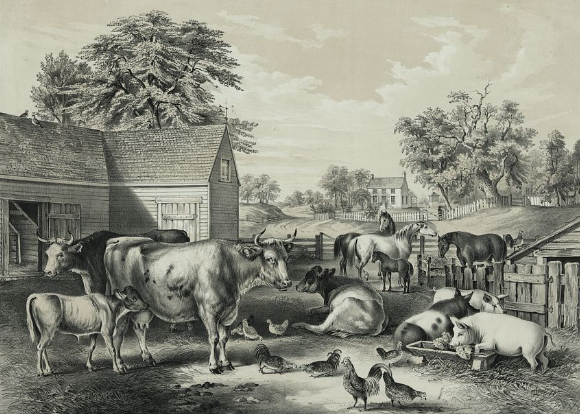 American Farm Yard-Evening by Fanny Palmer. Published by Currier & Ives, 1857.
Select Your Date & Table Size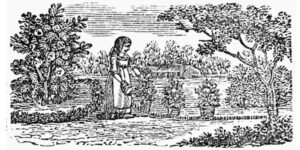 Springtime Menu
Breads
Cornbread, Sourdough, Pumpernickel
Preserves
Honey Butter, Strawberry Jelly, Blackberry Jam
Soup
Creamed Asparagus
Salad
Spring Mix, candied pears, toasted pecan, cheddar, dressed with vinaigrette
Choice of Entrée
Chicken Dijon with whipped potatoes and glazed carrots
OR
Stuffed Portobello Dijon with whipped potatoes and glazed carrots (Vegetarian & Gluten Free)
Dessert
Lemon and Blueberry Trifle
Beverages
Choice of Unsweet Ice Tea or Water (Unlimited Refills)
Ginger Beer (One  Sample Serving Only During Entrée Course)
Tuesday, March 14, 2023
REGISTRATION NOW CLOSED
Friday, March 17, 2023
REGISTRATION NOW CLOSED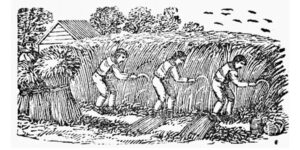 Summertime Menu
Breads
Lemmon Poppyseed, Wheat, Sourdough
Preserves
Strawberry Butter, Pepper Jelly, Raspberry Jam, Dairy Butter
Soup
Corn & Zucchini Chowder
Salad
Arugula, smoked ham, apple, gorgonzola, dressed with balsamic dressing
Choice of Entrée 
Honey Garlic Pork Chop with Seasonal Vegetables
OR
Honey Garlic Cauliflower Steak with Seasonal Vegetables (Vegetarian & Gluten Free)
Dessert
Crème Brule with Fresh Fruit
Beverages
Choice of Unsweet Ice Tea or Water (Unlimited Refills)
Ginger Beer (One Sample Serving Only During Entrée Course)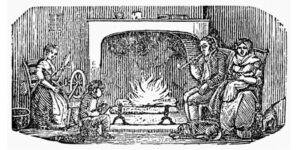 Wintertime Menu
Breads
Sourdough, Apple Muffin, Rye
Preserves
Apple Butter, Honey Butter, Herb Butter
Soup
Vegetable
Salad
Spinach, egg, bacon, crouton, dressed with warm bacon dressing
Choice of Entrée 
Braised Beef with carrots, potatoes, and gravy
OR
Roasted Portobello Mushroom with carrots, potatoes, and gravy (Vegetation & Gluten Free)
Dessert
Warm Bread Pudding
Beverages
Choice of Unsweet Ice Tea or Water (Unlimited Refills)
Ginger Beer (One Sample Serving Only During Entrée Course)
Friday, December 15, 2023