Show your support and bid on these great items for your chance to win at Renfrew's Fifth Annual Oktoberfest on Saturday September 19, 2020 from 12:00-3:00pm!
Can't make it to Oktoberfest? Leave your top bid with our staff by calling (717) 762-4723 and if you win we'll contact you to arrange for payment, pickup, or shipping.
$25 Gift Certificate
Donated by Annie's Ice Cream and Donuts
Halloween Globe
Donated by Lori Blubaugh
$50 Gift Card
Donated by The Candy Kitchen
Gift basket with $60 gift certificate, towel, children's toy, poo-pourri, notepad, wine hanger, and patriotic heart plaque.
Donated by e.z. peezie Craftshop
#FranklinCountyStrong T-Shirt and Decal
Donated by Franklin County Visitors Bureau
11 x 14 framed Art Print "Royer-Fahnestock Grist Mill" by Bob Morrow (1990)
Donated by Jean Frantz & Beck LaBarre
$20 Royal Restaurant Gift Card
Donated by Rick & Terry Gladhill
8 x 10 Framed Scherenschnitte of Mother & Child by William Hammann
Donated by the Artist
German Coffee & Chocolate Bundle
Donated by Gil & Laurie Hovermale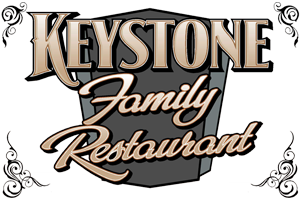 $25 Gift Certificate
Donated by Keystone Family Restaurant
Two Admission Tickets
Donated by Luray Caverns
$50 Gift Card
Donated by Martin's Food Market
The Royers of Renfrew Novel Series 4-Volume  Set
Donated by Maxine Beck
Crochet Scarf by Suzanne Toms
Donated by the Artist
$50 Gift Certificate
Donated by True Value Hardware
Two (2) Gift Bags Containing a Vacuum-Insulated Stainless Steal Refill Cup, Bag of High Mountain Arabica Regular Ground Coffee, $10 Gift Card, and a 2-Piece Reese's Pieces Pumpkin Candy
Donated by Turkey Hill
$50 Gift Certificate to Gallery 50
Donated by Arts Alliance of Greater Waynesboro/DestinationARTS
Two (2) Gift Certificates, each for a 4-tire rotation and computer balance
Donated by Blubaugh Tires
8×10 Framed Winter Scene
Donated by Cindy's Custom Framing
Two (2) Limited Edition Waynesboro Christmas Ornaments
Donated by Forman's Rare Coins
American Eagle Silver Dollar
Donated by Forman's Rare Coins
Pair of 1st Annual Oktoberfest Mugs, two bottles of beer and snacks
Donated by John & Jean Frantz
Two dozen chocolate chip cookies from Krystal's Cakes and Confections with Renfrew serving plate
Donated by Rick & Terry Gladhill
12 x 15 Framed Scherenschnitte titled "Mary" by William Hammann
Donated by the Artist
German Wine & Chocolate Basket
Donated by Gil & Laurie Hovermale
Marc Chantel Handbag
Donated by James Shoes
Tastefully Simple Gift Basket
Donated by Dana Kreigh
$25 Gift Card
Donated by Mansion House 1757 – Fairfield, PA
$50 Gift Card
Donated by Nu Vogue Hair & Tanning Salon
$25 in Gift Cards (5 @ $5)
Donated by Subway
$50 Gift Certificate
Donated by Wildflower Marketplace