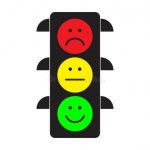 Renfrew Museum and Park
COVID-19 Pandemic Reopening Plan
(Last Updated 07/02/2020)
CURRENT PHASE:

GREEN

 

                                   
All Facilitates Open.
Masks must still be worn when entering the Visitors Center and on Museum House tours per Governor Wolf's recent mandate regarding businesses. Masks are required outdoors when appropriate social distance cannot be maintained.
Renfrew is a big place, please spread out as much as possible. Regardless of minimum compliance standards, face coverings are encouraged at our facility in all situations as means of protecting one another. Those observing only minimum standards, please be kind to those who choose to wear masks in situations where they are not mandated to.  Those incorporating extra measures beyond minimal compliance, please respect others' individual choice to observe base standards only. For everyone, please remember that if you will be closer than six feet in our park, the Governor's most recent mandate now requires that masks be worn outdoors.
Maintain Social Distance. Mask Up. Be Careful. Be Kind.
In an effort to do our part in keeping our community safe and healthy during the 2019 Novel Coronavirus "COVID-19" pandemic, Renfrew Museum and Park's grounds, Visitors Center, and offices were closed on March 16, 2020. With the introduction of the Commonwealth's guide Process to Reopen Pennsylvania, Renfrew has developed its own reopening plan mirroring the phased, color-coded approach at the state level.
Included in the chart below are the action steps Renfrew will undertake to ensure both our community and historic resources are kept safe as we transition to each subsequent phase in tandem with our neighbors in Franklin County as Governor Wolf provides instruction to our region. The goal is for Renfrew to return to regular operations for the education and enjoyment of everyone in a timely and appropriate manner in accordance with federal, state, and Centers for Disease Control (CDC) guidelines. It is important to note that the Governor's Office warns that transitions may not be linear and, as a result, we understand the need to remain nimble and flexible in the face of uncertainty. The following plan and its timeline for implementation is, therefore, subject to change at any point based on real-time instruction received from the authorities.
The health, safety, and positive experience of Renfrew's staff, volunteers, visitors, and other stakeholders are of the utmost importance as we prepare to reopen in the midst of this new reality. We have developed a thoughtful, efficient, and responsible approach to reopening that we feel will put our community first, It is a privilege to serve the people of Waynesboro with the management of this community treasure and, as always, we take the stewardship of Renfrew Museum and Park to heart as we seek to do what's best for Renfrew and our guests.        
The following chart summarizes action steps Renfrew will take in each of the phases outlined in the Commonwealth of Pennsylvania's guide titled Process to Reopen Pennsylvania available at https://www.governor.pa.gov/process-to-reopen-pennsylvania/. As the governor announces Franklin County has entered a particular phase, Renfrew will enact the action steps permitted under that particular color. Questions related to Renfrew's COVID-19 Reopening Plan may be directed by email to info@renfrewmuseum.org.
COVID-19 Pandemic Opening Plan Action Steps
RED PHASE
Grounds, trails, park equipment/amenities, portable toilets, and the Welty Road parking lot are open to the public 
All buildings, interior restroom facilities, Main Street (Buchanan Trail) parking area are closed to the public; upper lot is reserved for essential staff only
Public amenities are not being sanitized at this time
Everyone must maintain safe social distancing practices per CDC and DOH guidelines
Gatherings of public in groups of 10 or more in pavilion or on grounds is prohibited; no facility rentals available at this time
YELLOW PHASE
All buildings, grounds, trails, park equipment/amenities, portable toilets as well as interior restroom facilities, and both the Visitor Center and Welty Road parking areas are open to the public
Everyone must maintain all building safety and social distancing practices per CDC and DOH
Everyone must wear masks when engaged in official Renfrew organizational activities indoors or outdoors when in groups for tours, programs, etc.
On-site tours, programs, events, or rentals with 25 or less participants, including staff and volunteers, may resume. Seating and standing (as applicable) will be intentionally spaced 6' apart.
Gift shop hours may be limited. Curbside or delivery options are not currently available, but may become so at discretion of Executive Director based on need for limiting number of people present in the Visitors Center at any given time.
Renfrew will follow CDC and DOH guidance for social distancing and cleaning in all required areas
Renfrew will monitor public health indicators, adjusting orders and restrictions as necessary
GREEN PHASE
All buildings, grounds, trails, park equipment/amenities, restroom facilities, and parking areas are open to the public with aggressive mitigation restrictions lifted
Groups of 250 or less are permitted on site for institutional programming and rentals
All Renfrew employees, volunteers, park users, and guests must maintain follow CDC and DOH guidelines while on site
Masks must still be worn when entering the Visitors Center and on Museum House tours per Governor Wolf's recent mandate regarding businesses. Masks are encouraged by Renfrew for those participating in outdoor large group activities, but not required.