Walk Back in Time
The perfect mix of history and nature just waiting to be explored.
Welcome to Renfrew!
Open dawn to dusk year-round and free of charge, Renfrew Museum and Park invites you to explore the historic grounds and miles of nature trails at our centuries-old farmstead in beautiful Waynesboro, Franklin County, Pennsylvania.
Things to Do & Upcoming Events
Enhance your experience at Renfrew with tours, programs, workshops, special events, and more!
Make an investment in Renfrew's future with a gift to the Endowment Fund.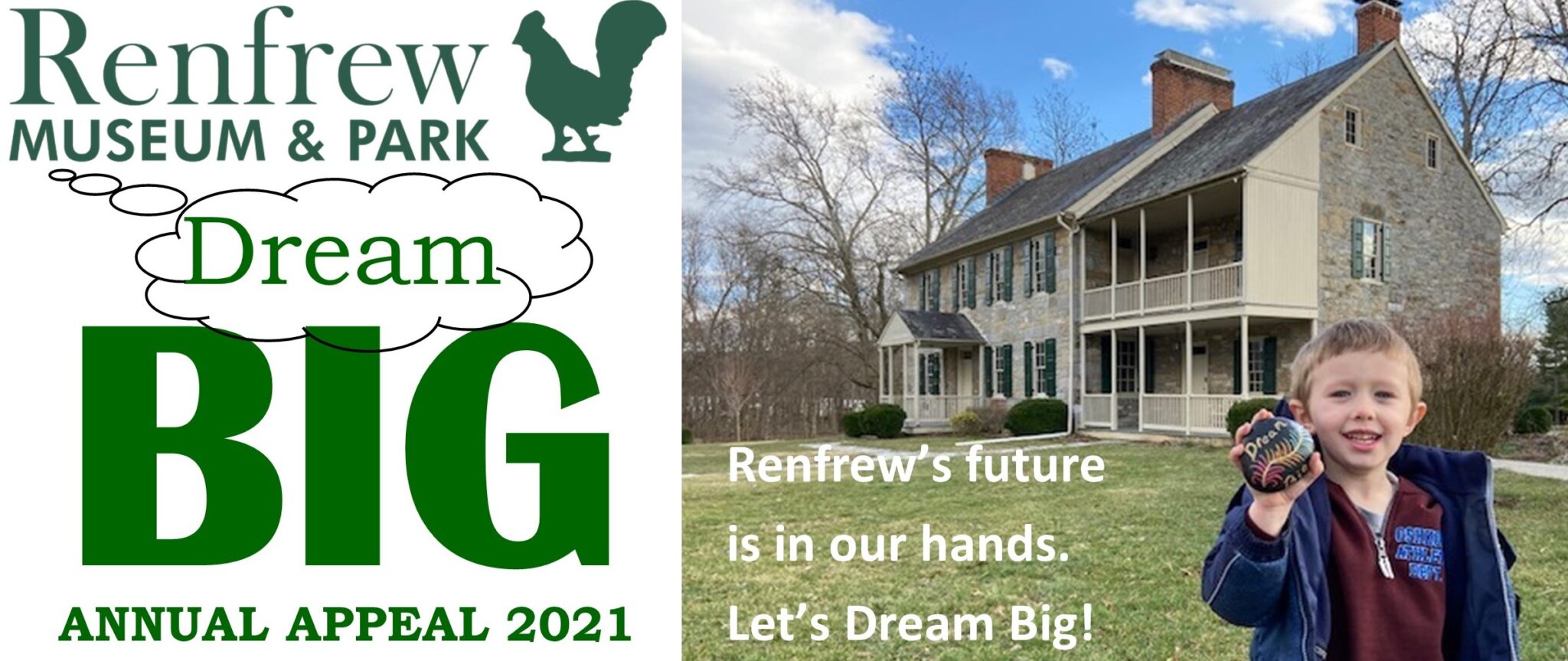 FARMSTEAD TOURS
Resume April 9, 2022
Adult: $10.00
Seniors: $8.00
Children: $5.00 (Children under age 7 free.)
RENFREW PARK: Free of charge.
Open dawn to dusk year-round.
Connect With Renfrew
Walk Back in Time with Us!

Renfrew Museum and Park is a proud tourism partner of the Franklin County Visitors Bureau. Learn more about what our beautiful region has to offer at www.ExploreFranklinCountyPA.com.