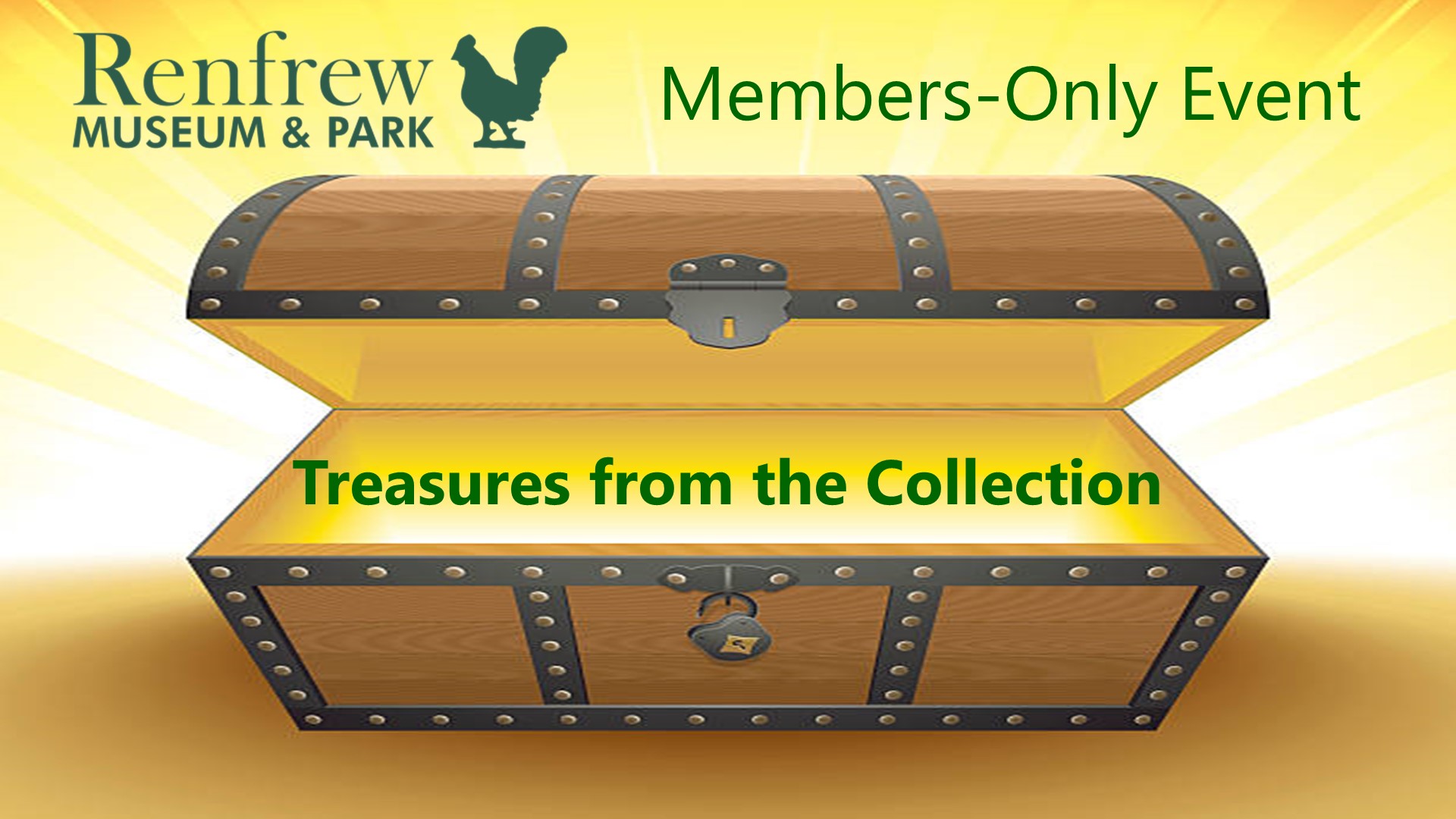 Treasures from the Collection: Members-Only Event
Thursday October 8, 2020
Two Sessions: 4:30-6:30pm AND 7:00-9:00pm
Renfrew Museum and Park
1010 E. Main St, Waynesboro, PA 17268
RSVP to info@renfrewmuseum.org or (717) 762-4723
SPECIAL OFFER! Friends of Renfrew Museum and Park Members who renew or join now through September 30, 2020 are eligible to attend this exclusive evening reception with Executive Director Becky LaBarre. Enjoy light refreshments in the Visitors Center gallery then gather in the Wagon Shed Room as Becky dons her curatorial bonnet to share a special selection of artifacts from Renfrew's collection with you. Take turns viewing these treasures up close and personal then enjoy a presentation on the background of each object from the perspective of Renfrew's resident material culture historian.
Don't wait – book now! Due to current COVID-19 gathering restrictions there is a strict limit of 25 people per session with masking and appropriate social distancing required. First come, first serve. Don't miss your chance for this unique opportunity to experience Renfrew's collections first-hand.
Not a Friends of Renfrew Member yet? Join now or renew your membership online.