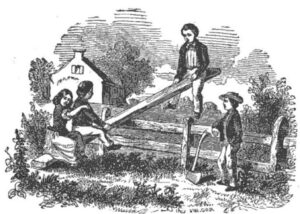 TERRIFIC TUESDAYS:
Historic Activities for Families
Tuesday Mornings from 10:00am to 12:00pm
Four Select Dates Only:
March 29 – Gardening
June 28 – Dairying
August 23 – Architecture
September 27 – Cooking & Baking
$10 per child / $8 for Friends of Renfrew Members
Not a member yet? Sign up here.
RSVP online by clicking the button under corresponding date below or call (717) 762-4723. To register for multiple sessions with one transaction, please call and our staff will process your payment over the phone.
Pre-registration is required. Reservation and/or cancellation must be made no less than 24 hours in advance. Refunds will not be given after registration window closes. No walk-ins, please.
Come to Renfrew for hands-on historic adventures this season!
Terrific Tuesdays return to Renfrew Museum and Park! Re-imagined as a more in-depth experience designed for elementary and middle school-age children, this popular program for families is being offered as a four-part series in 2022.
Learn about life on our historic Pennsylvania German farmstead by visiting four of Renfrew's historic features: Pennsylvania German Foursquare Gardens, Milk House, Summer Kitchen, and Fahnestock Farm. Students will participate in an immersive farmstead adventure with special activities inspired by the authentic stories found in our collections, buildings, and landscapes. Families may choose to attend one, some, or register for all four farmstead adventures.
Limit 20 students per session. Recommended for kids ages 6-13. Due to the immersive nature of this program, students must be attentive and have the ability to listen and closely follow directions from museum staff. Younger children and/or siblings below the recommended age level are not eligible to participate. Students must be accompanied by a responsible adult, admitted at no charge, who will remain with their child at all times. Our lessons mostly take place outside and can get a little messy, so we advise dressing your child appropriately for activities and the weather. Please note that much of the farmstead is not accessible with uneven surfaces and stairs. Strollers are not permitted inside historic buildings, with the exception of the Visitors Center.
PLEASE ARRIVE PROMPTLY PRIOR TO CLASS START TIME. Check in at the Visitors Center, located in the big white barn. Entrance is directly across from the flag pole. Parking is located in the gravel lot accessed from Main Street (Buchanan Trail/PA-16) or in the Lower Lot off of Welty Road. Restrooms with baby changing stations are located in the Visitors Center.
Terrific Tuesdays 2022 Class Calendar
March 29: Gardening
Explore Renfrew's two Pennsylvania German Foursquare gardens*, our 1820s Summer Kitchen Garden and 1850s Fahnestock Farmstead Garden, to understand how historic families raised their own healthy food in the nineteenth century. Learn about the seasonal rhythms of agriculture from soil preparation, to selecting and planting seeds, germination, growth, and harvest. Along the way, lend a hand to help Renfrew's farmers in the raised beds and walkways by pulling weeds, watering, and removing small debris to keep the garden neat and tidy – just like kids did in the past! This garden adventure concludes by planting heirloom variety lettuce in terracotta pots to take home, grow, and enjoy all summer long.
(*This program is weather-dependent. Extreme weather such as snow, heavy rain, hail, etc. will result in cancellation and refunding of registration fees at the discretion of Renfrew's staff.)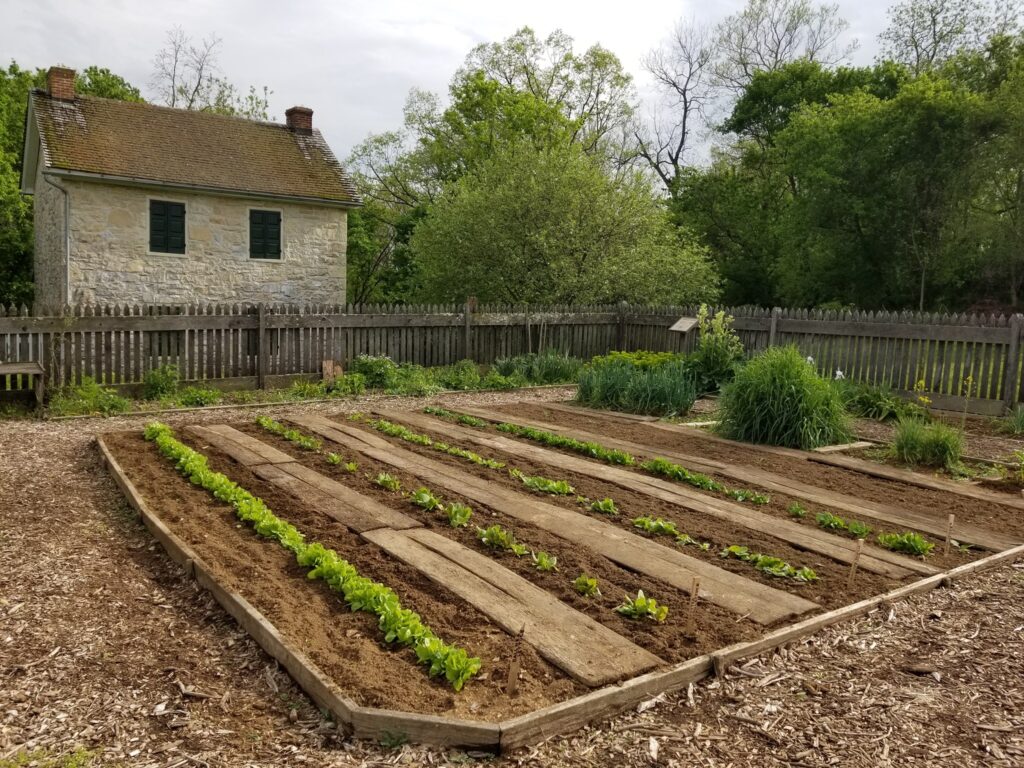 Registration for Gardening Is Now Closed
June 28: Dairying
REGISTRATION EXTENDED TO 4:00PM ON 6/27!
Milk was an essential part of Pennsylvania German families' diets in the nineteenth century. Join Renfrew's farmers as we learn about historic dairy processing. We'll "milk" Renfrew's faux cows,  practice important tasks like straining and skimming, and visit the Royer Milk House to see how farm families like the Royer and Fahnestocks kept dairy products cool without refrigeration! We'll end our adventure by going through the entire process of churning cream into butter from working the dasher to draining the buttermilk, rinsing, salting , and molding the butter into pats to try*.
(*Not recommended for those with lactose intolerance or dairy allergies.)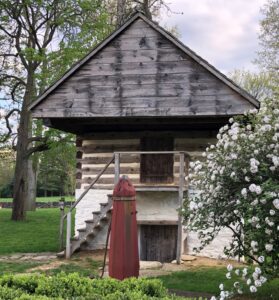 Registration for Dairying Is Now Closed
August 23: Architecture
Our historic buildings and structures are an important part of the farmstead here at Renfrew. Learn how early families like the Royers and Fahnestocks used the natural materials around them to construct their built environment and meet their specific needs for shelter, storage, and work. Explore the architecture of Fahnestock Farmstead inside and out including the house, barn, lime kiln and gristmill ruins* to see masonry and timber-frame construction up-close, learn about early nineteenth century residential and agricultural building forms, paint and coatings, joinery, and more. We'll take a hands-on approach with multiple opportunities for tactile interaction with architectural materials and features.
(*Visit to the gristmill ruins is subject to availability based on ongoing historic preservation and construction activities at the mill site.)
September 27: Cooking & Baking
Ever wondered how early families like the Royers and Fahnestocks prepared their meals? Join Renfrew's farmers on this very special adventure as we learn about cooking and baking in the nineteenth century. First we'll visit the 1815 Royer House kitchen, furnished with authentic cookware, tools and utensils from the period, then step inside the relocated 1814 Summer Kitchen where we'll be able to handle reproductions, try out moving the hearth crane and trammels over a cold hearth, and peek inside the bee hive bake oven as it finishes heating to the perfect temperature for our baking activity! We'll roll out pre-made pie crust dough, choose either apple or cherry filling, then with the help of our grown-ups bake our mini pies to a golden brown inside the oven*. Once they're cool, adults and kids can share the tasty snack they prepared together. Yum!
(*Renfrew's bake oven is heated by burning wood with open flame and gets very hot. Only museum staff is permitted to stand immediately next to the oven, open and close door, insert/remove items, etc. Not recommended for those with gluten, dairy, or fruit allergies.)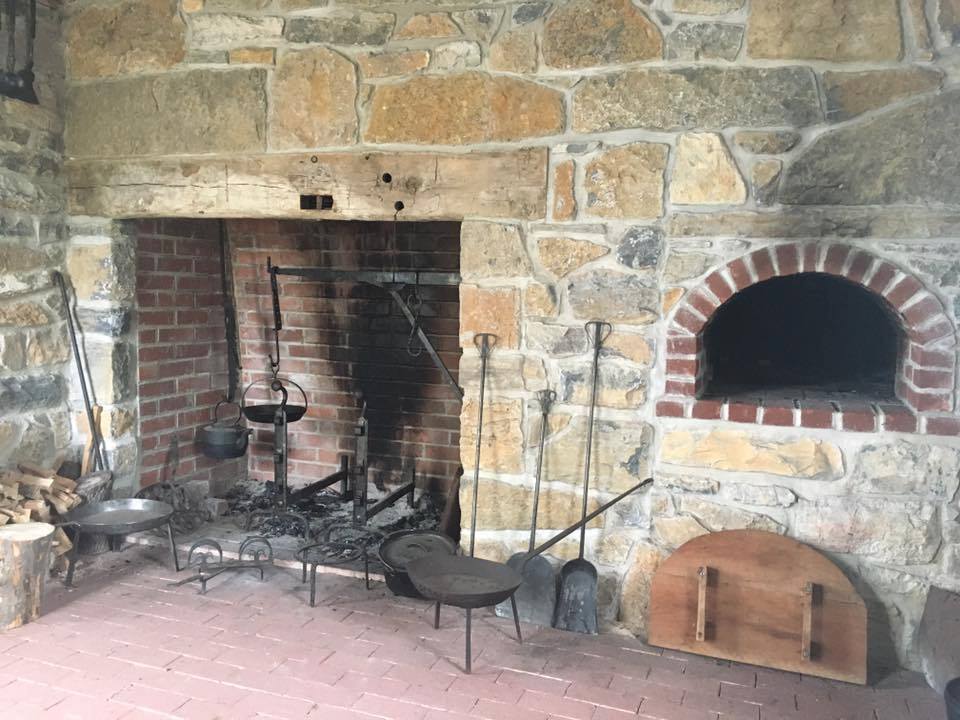 Register for Cooking & Baking