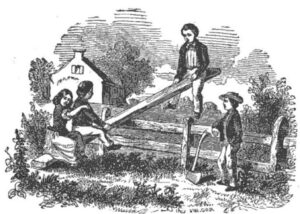 TERRIFIC TUESDAYS:
Historic Activities for Families
Tuesday Mornings from 10:00am to 11:30am
Select dates starting April 13, 2021
$5 per child / $2.50 for Friends of Renfrew Members
Not a member yet? Sign up here.
RSVP online by clicking the button under corresponding date below or call (717) 762-4723. To register for multiple sessions with one transaction, please call and our staff will process your payment over the phone.
Pre-registration is required. Reservation and/or cancellation must be made no less than 24 hours in advance. Refunds will not be given after registration window closes. No walk-ins, please.
Come to Renfrew for historic adventures this season!
Tuesdays are terrific at Renfrew Museum and Park! Learn about life on our historic Pennsylvania German farmstead while making fun craft projects inspired by the authentic stories found in our collections, buildings, and landscapes.
Limit 16 children per session. Recommended for kids ages 6-13, but all are welcome and most activities can be adjusted for ability and age-appropriateness. Participants must be accompanied by a responsible adult admitted at no charge. Masks and distancing required. Some of our lessons can get a little messy, so we advise bringing along an art smock or old shirt to cover clothing for lessons marked with an asterisk symbol "*". 
PLEASE ARRIVE PROMPTLY PRIOR TO CLASS START TIME. Check in at the Visitors Center, located in the big white barn. Entrance is directly across from the flag pole. Parking is located in the gravel lot accessed from Main Street (Buchanan Trail/PA-16) or in the Lower Lot off of Welty Road. Restrooms with baby changing stations are located in the Visitors Center.
Terrific Tuesdays 2021 Class Calendar
April 13: Needlework
Learn how embroidery was used to decorate textiles, see examples from our collection, then try your hand at stitching a mini sampler. Little ones will embroider using punched paper and yarn.
REGISTRATION IS NOW CLOSED
April 20: Spinning & Weaving
See a demonstration of how sheep's wool is spun into yarn, then weave your own mini mat.
REGISTRATION IS NOW CLOSED
April 27: Quilt Blocks
Colorful quilts kept early Franklin County families warm. See examples from Renfrew's collection, learn about different designs, then make your own stylized quilt blocks based on historic patterns.
REGISTRATION IS NOW CLOSED
May 11: Frakturs*
Pennsylvania German families marked special occasions like births and marriages with colorful hand-painted images and medieval-style lettering. See Renfrew's collection of antique frakturs, then paint your own using watercolors. (*art smock or old t-shirt recommended)
REGISTRATION IS NOW CLOSED
May 18: Spongeware/Spatterware*
Early china items were decorated with sponged decoration, often by women and children. See original cups, plates, and teapots in the Museum House then decorate your very own vase with this historic technique. (*art smock or old t-shirt recommended)
May 25: Floorcloths*
Before linoleum or sheet vinyl, painted canvas floorcloths kept floors clean and waterproof. Learn about this early floorcovering and paint your own mini version to take home. (*art smock or old t-shirt recommended)
June 8: Marbled Paper*
Colorful, swirling designs often decorated the inside covers of many early books. See examples in Renfrew's collection, then try marbling paper yourself. (*art smock or old t-shirt recommended)
June 15: Bandboxes
Pasteboard containers covered in wallpaper were all the rage for storage in the early nineteenth century. View examples from Renfrew's collections, then construct one to keep your own treasured keepsakes safe.
June 22: Scherenschnitte
Pennsylvania Germans cut intricate pictures from paper as gifts for friends and loved ones. Admire the craftsmanship of period examples from our collection, then make your own kid-friendly version using simple traditional shapes.