In an effort to do our part in keeping our community safe and healthy during the coronavirus situation, Renfrew Museum and Park has adopted an institutional COVID Pandemic Reopening Plan which may affect our program and events schedule. Check back often for updates, call us (717) 762-4723, or email us at info@renfrewmuseum.org for additional information.
2021 Judy Elden Memorial Concert Series

Sit back and enjoy live music in a beautiful setting on the lawn behind the Museum House on Thursday evenings. All concerts begin at 6:30pm and are free to the public.  Bring a chair or blanket to sit on and kindly remember that Renfrew is a non-smoking facility. Alcohol is prohibited on the property.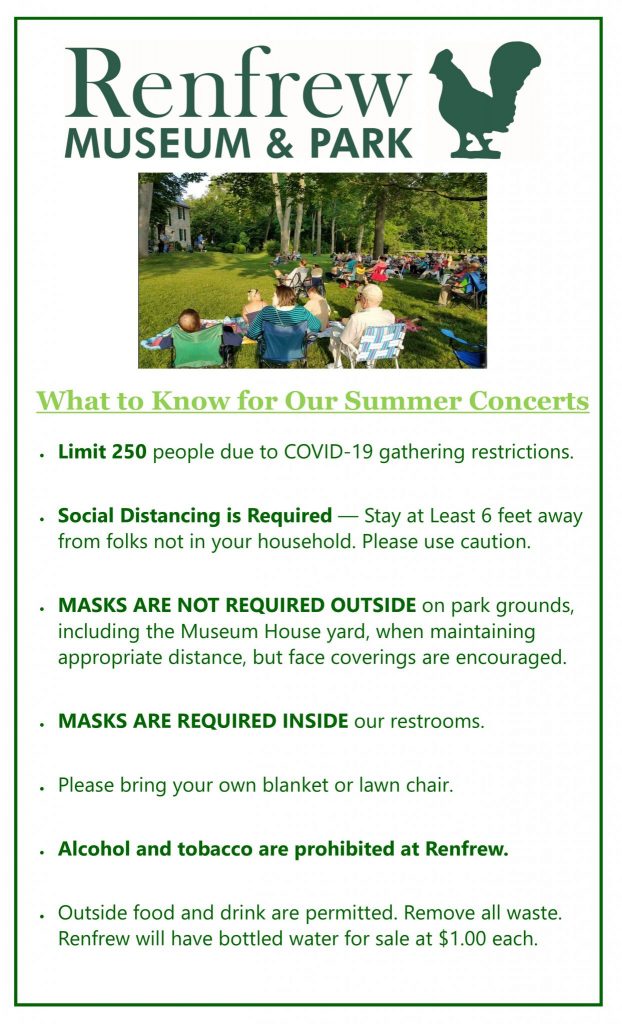 Welcome Tent Concessions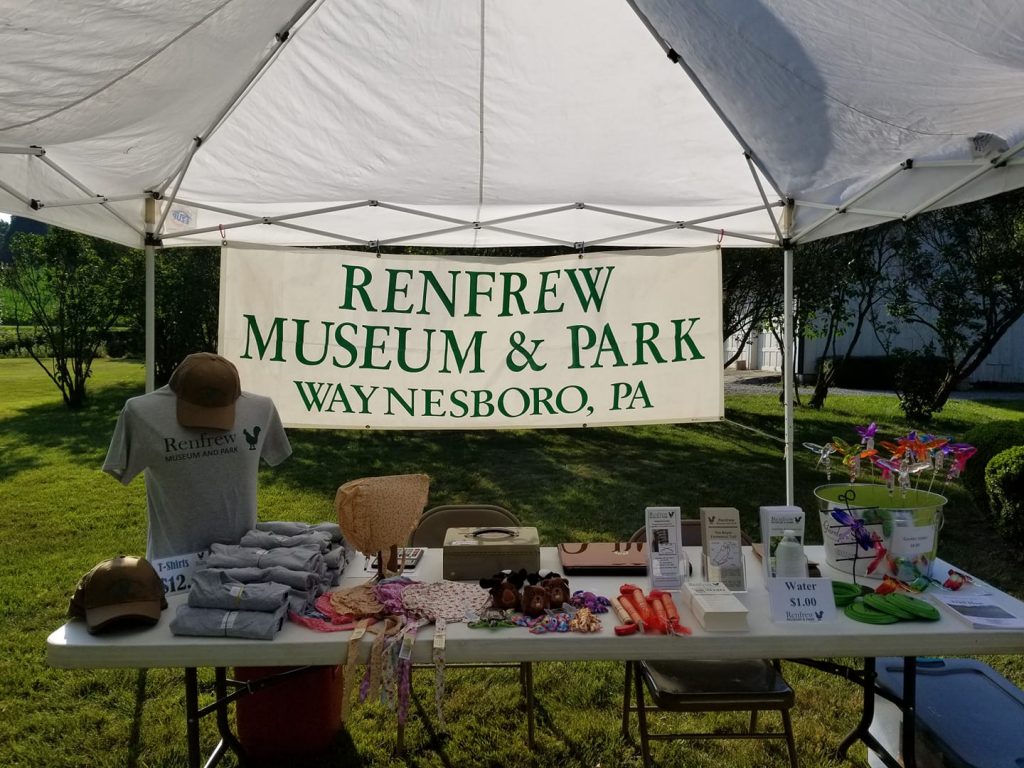 Stop on by the Welcome Tent, located west of the Royer Milk House, during concert evenings for info on upcoming programs and to peruse our selection of museum shop merchandise. Items include Renfrew t-shirts, ballcaps, children's items such as bonnets, pop guns, and plush toys, as well as Renfrew collapsable pet bowls and garden decor. Bottled water is available for $1.00 each. We are able to accept payment by cash or credit card. Every purchase supports the mission of Renfrew Museum and Park. Thanks for your support!
Upcoming Performances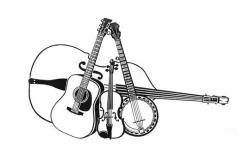 August 27
Buck Fisher and Friends
Buck Fisher and Friends will play bluegrass music for our guests as the final performance of Renfrew's 2020 Judy Elden Memorial Summer Concert series. Buck and his band have played in their Waynesboro area but this will be their first concert at Renfrew.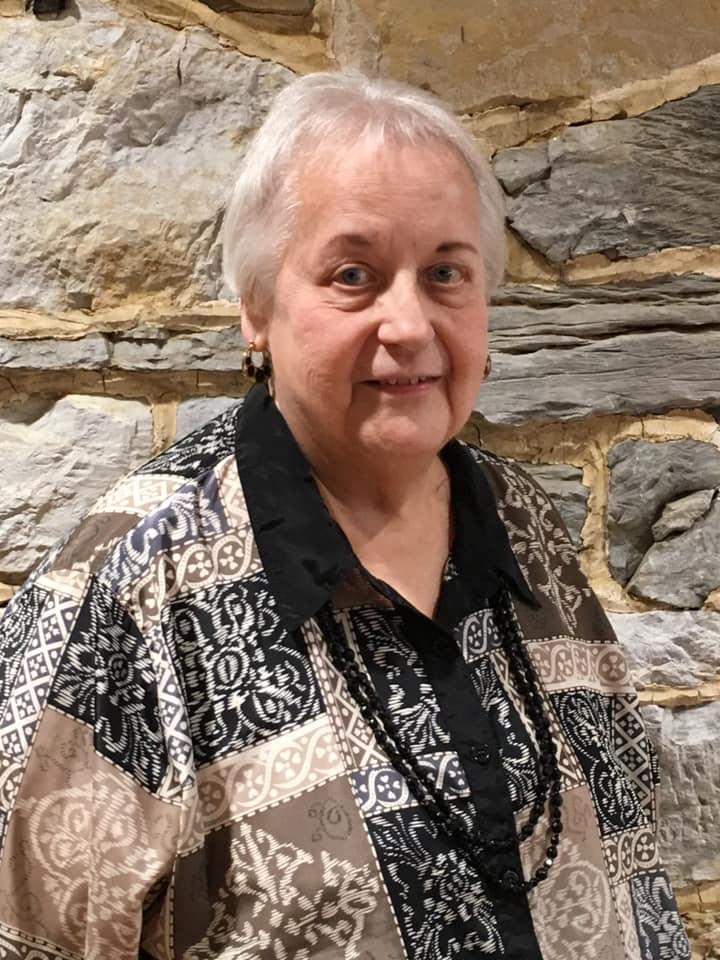 Judy Elden was a valued Renfrew employee and worked the summer concert series for many years. She loved music and would greet guests entering the park, tap her feet to the beat during the concert and wish concert guests well as they left for the evening. Sadly, Judy passed away in March 2019. Our annual summer concert series is now named in her memory.
If you would like to support the Judy Elden Memorial Summer Concert Series, make your tax-deductible gift online via PayPal by clicking the button below. You may also donate by mailing a check or via credit card over the phone. Please call us at (717) 762-4723 or email info@renfrewmuseum.org for further information.