2021 Judy Elden Memorial Concert Series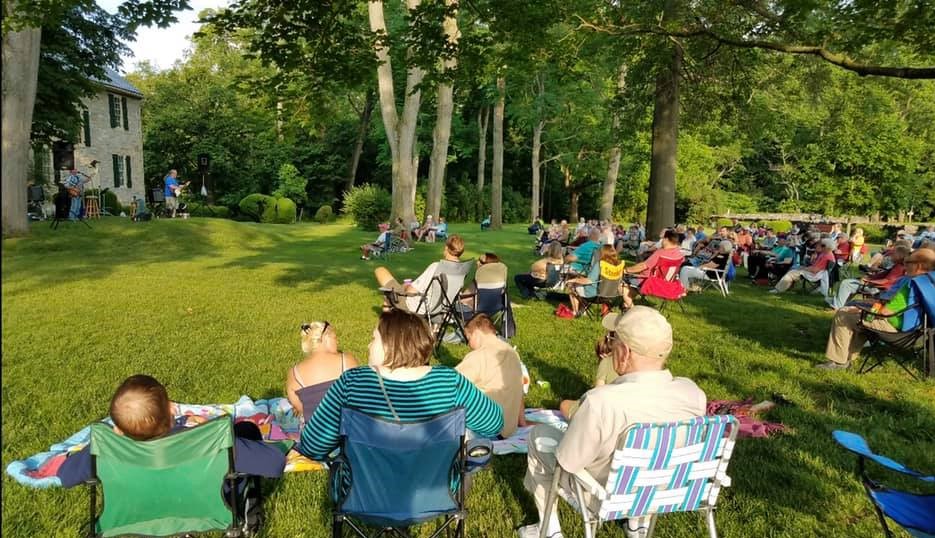 Sit back and enjoy live music in a beautiful setting on the lawn behind the Museum House on Thursday evenings. All concerts begin at 6:30pm and are free to the public.  Bring a chair or blanket to sit on and kindly remember that Renfrew is a non-smoking facility. Alcohol is prohibited on the property. Feel free to bring your own refreshments or grab a light snack at our Welcome Tent. Renfrew is a carry-in/carry-out waste park. Please be sure to remove your trash and keep the grounds beautiful for all to enjoy.
RAIN POLICY: If there's a chance of rain on concert days, Renfrew will monitor the forecast and make the call to proceed or cancel by 3:00pm on date of performance. Information regarding cancellations can be found on our website, Facebook and Instagram pages, or by calling the office at (717) 762-4723. Thank you.
Upcoming Performances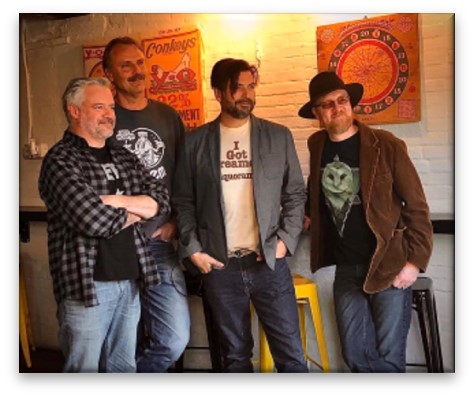 June 10
CANCELLED: Lucky Punk
CONCERT CANCELLED – The storm band we've been tracking seemed like it would rain itself out and dissipate by 6:30pm, but alas the radar shows it staying for much of the evening. So regrettably, tonight's concert is cancelled. Keep your fingers crossed for dry weather next week.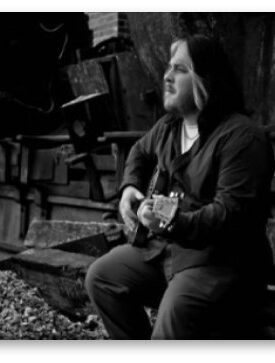 June 17
Drew Adams
Please extend a warm welcome to Drew Adams as he returns to Renfrew's Judy Elden Memorial Summer Concert Series. Drew will perform acoustic pop and rock spanning the last 50 years.
Bring a blanket or chair to sit on and select a spot in the back yard to enjoy this free community concert.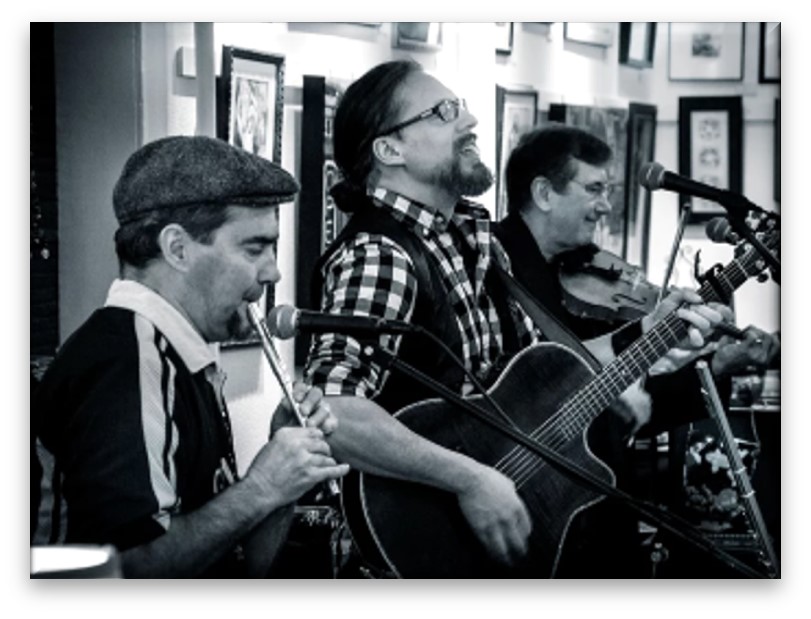 June 24
Across the Pond
From the Burren to the Highlands to Appalachia, Celtic band Across the Pond finds the best songs and tunes, then adds their own unique arrangements.  From slow airs to driving jigs & reels, to lilting slip jigs, to soulful love songs and ballads, they aim to please.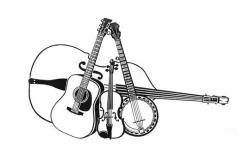 July 1
NO CONCERT
We're taking a break for Independence Day weekend, so there is no performance scheduled for July 1, 2021. See you next time!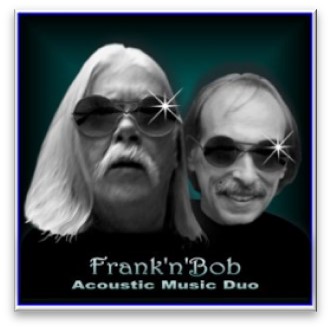 July 8
CANCELLED: Frank-N-Bob Band
 Due to the severe weather expected this evening, tonight's  performance by Frank 'N' Bob has been cancelled.

Keep your fingers crossed for clear skies, and plan to join us next week.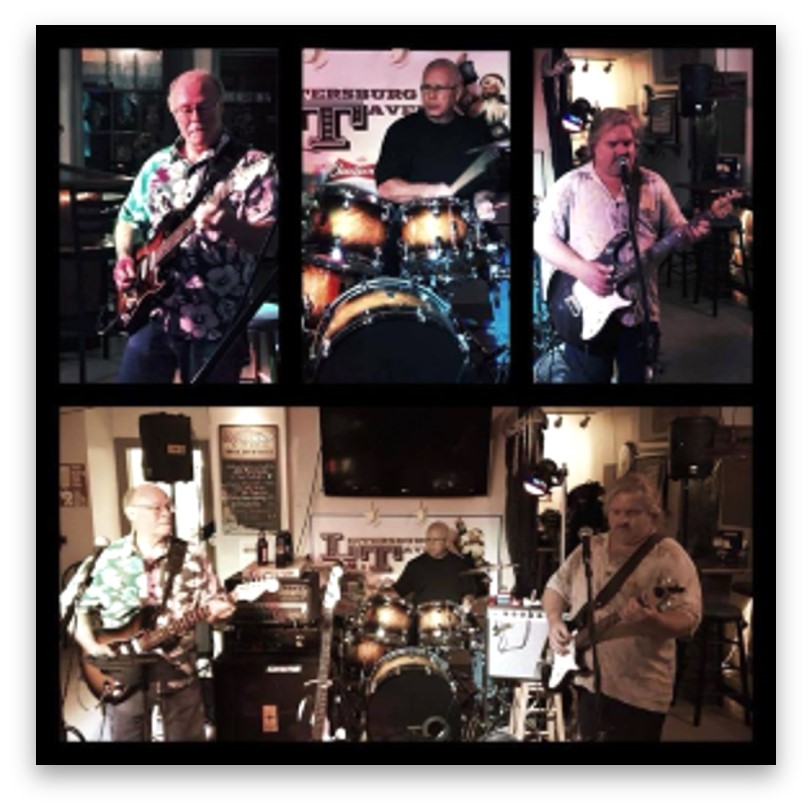 July 15
Center of Gravity
Center of Gravity returns to center stage to perform classic rock 'n' roll in the backyard of the Museum House on July 2 as part of our Judy Elden Memorial Summer Concert Series.
Concerts are free to the public but donations are appreciated. Bring your family and friends, chairs or a blanket and sit back and enjoy amazing musical talent.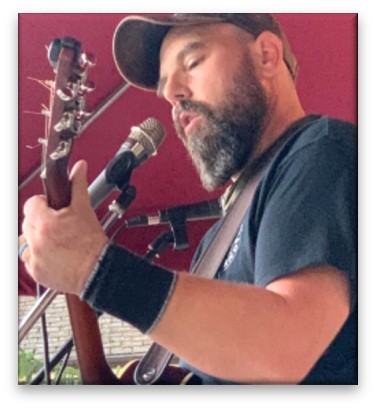 July 22
Brian Forberger
Singer-songwriter Brian Forberger brings a blend of soulful modern rock with a nod to the classics, delivering original music and covers from decades past. With his deep musical roots dating back to his grandfather, a big band orchestra leader, Brian is a seasoned singer, guitarist and percussionist, writing and performing music for most of his life.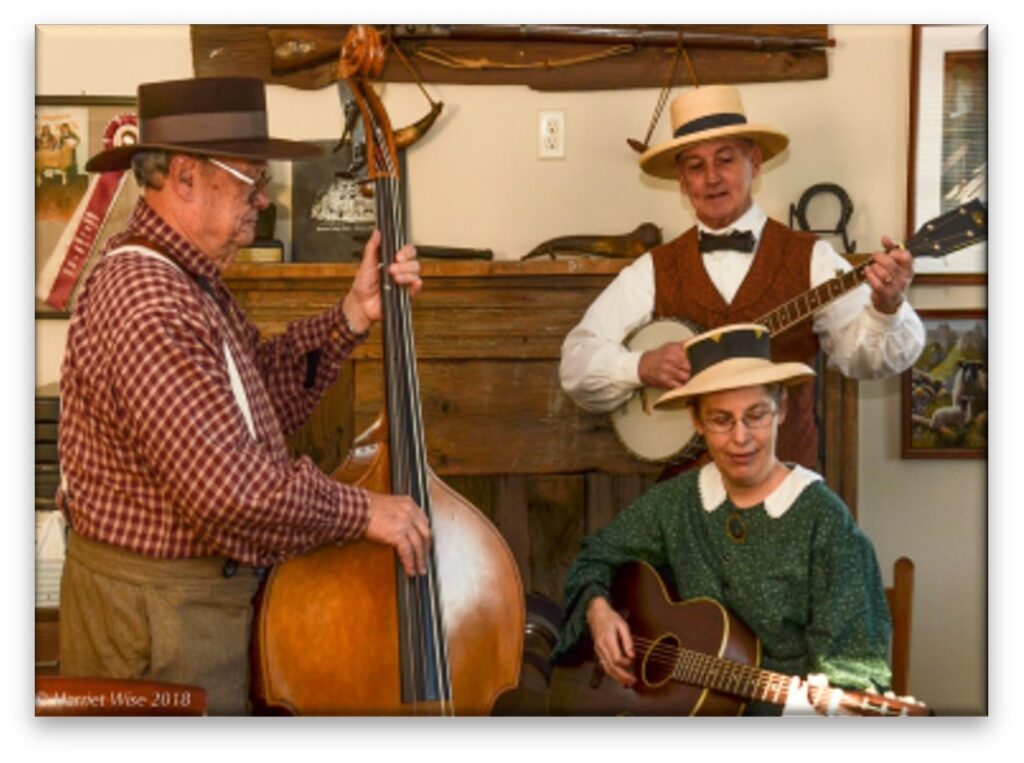 July 29
CANCELLED: Home Comfort
Due to expected severe weather, this evening's performance by Home Comfort has been cancelled.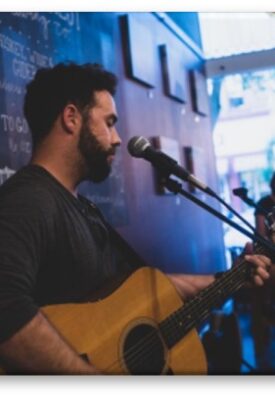 August 5
Evan Crider
We invite you to bring a blanket or chair to sit on and select a spot in the back yard to enjoy listening to the slow, 90s-esque vocals of local singer Evan Crider, accompanied by deep, honest and personal lyrics written by the artist himself.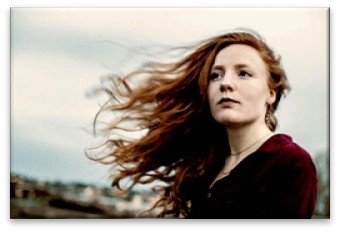 August 12
Rebekah Foster
Renfrew Museum and Park welcomes Rebekah Foster to the stage. Rebekah's style is an intriguing mix of finger picking, slap-guitar, and rhythmic strum patterns with powerful melodic vocals and a broad scope of lyrics. She relies heavily on word-painting and jazz chord techniques, creating a sound that is altogether sweet and ethereal as it is passionate and bold – a style that critics have said is "in a class of its own."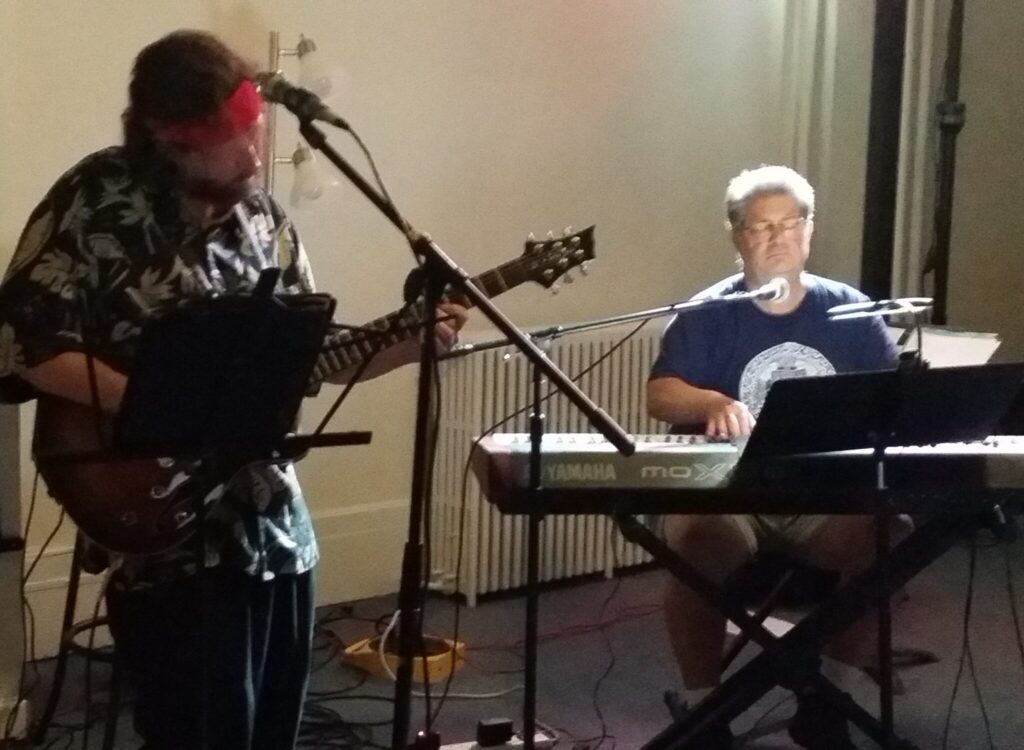 August 19
Note Riders
Renfrew welcomes back the Note Riders to our summer concert series and we are pleased to welcome them to the stage. They will perform a mix of classic rock, jazz rock, and jazz fusion.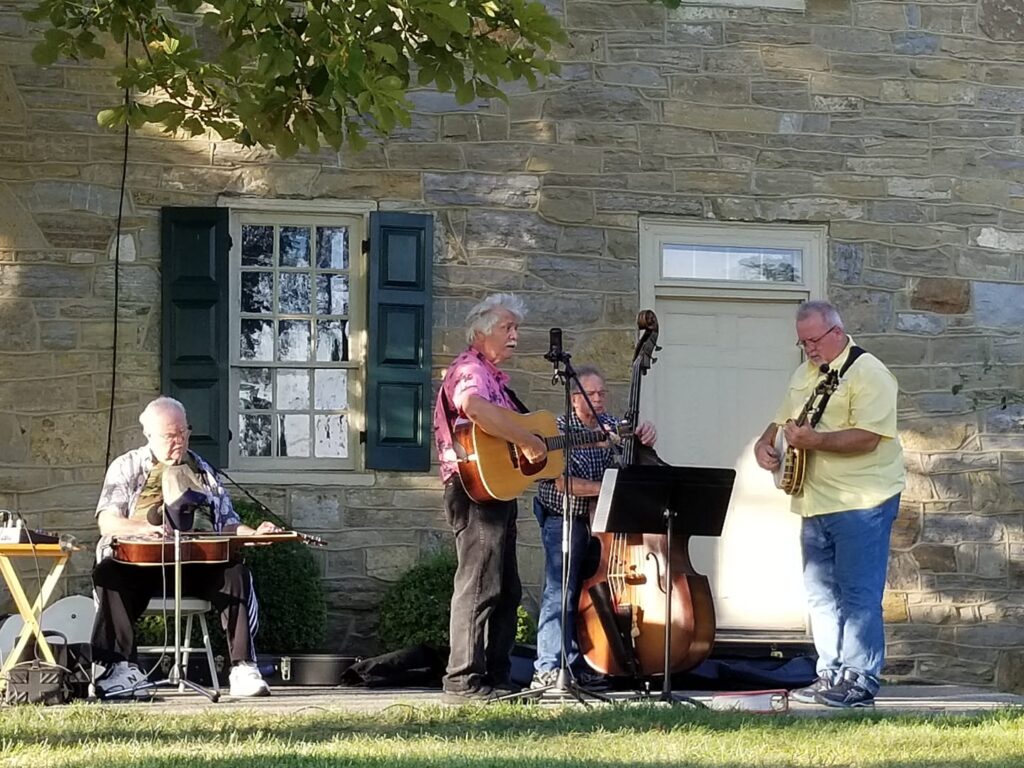 August 26
Buck Fisher and Friends
Buck Fisher and Friends will play bluegrass music for our guests as the final performance to close out Renfrew's 2021 Judy Elden Memorial Summer Concert series. Enjoy an evening of down-home music against the beauty of Renfrew's Museum House yard.
Welcome Tent Concessions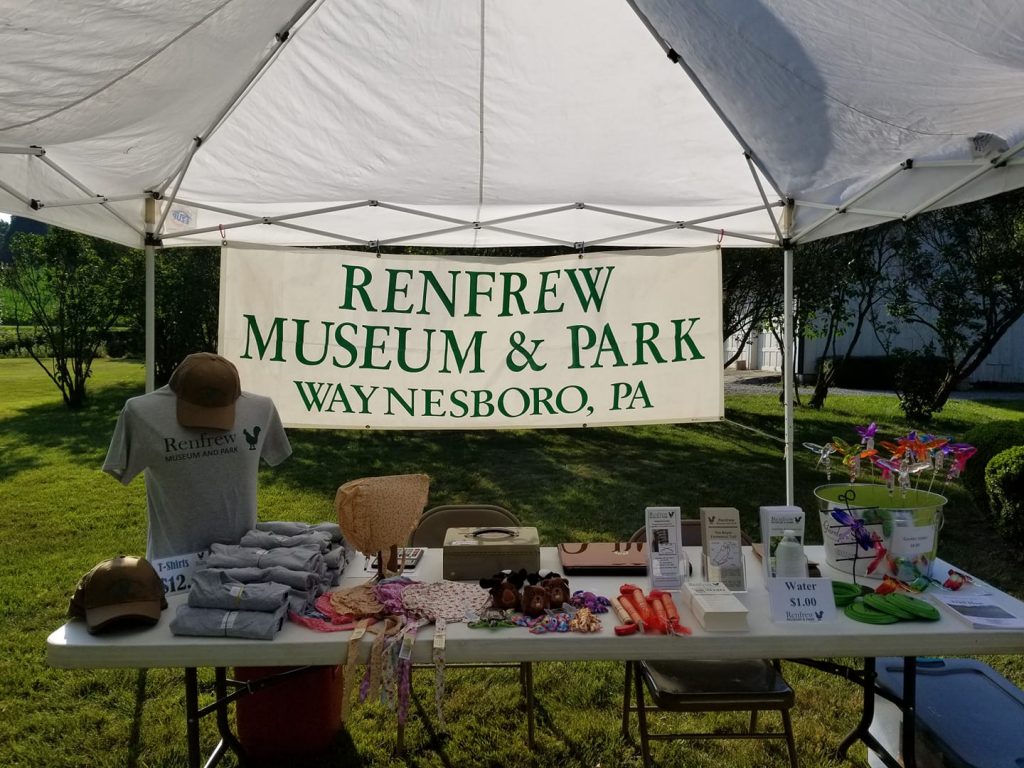 Stop by the Welcome Tent, located west of the Royer Milk House, during concert evenings for info on upcoming programs and to peruse our selection of museum shop merchandise. Items include Renfrew apparel, children's toys, pet items, and more. Assorted pre-packaged light snacks and bottled water are available for $1.00 each. We are able to accept payment by cash or credit card. Every purchase supports the mission of Renfrew Museum and Park. Thanks for your support!
Help Support Renfrew's Summer Concert Series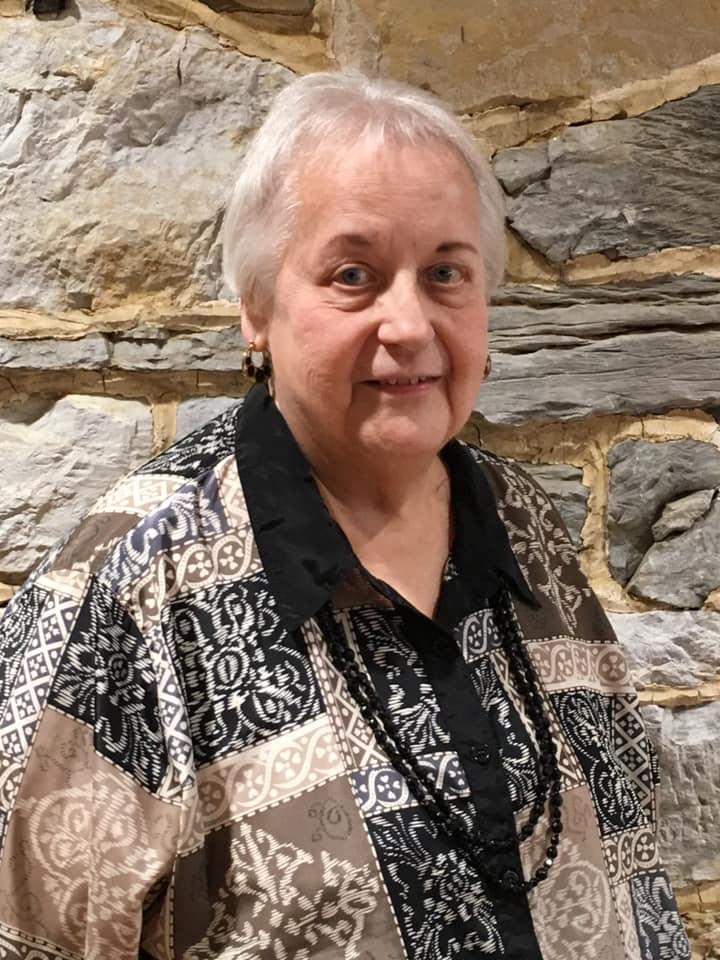 Judy Elden was a valued Renfrew employee and worked the summer concert series for many years. She loved music and would greet guests entering the park, tap her feet to the beat during the concert and wish concert guests well as they left for the evening. Sadly, Judy passed away in March 2019. Our annual summer concert series is now named in her memory.
Your generous gift of support to the Judy Elden Memorial Summer Concert Series will help us sustain this beloved community program. Make your tax-deductible gift online via PayPal by clicking the button below. You may also donate by mailing a check or via credit card over the phone. Please call us at (717) 762-4723 or email info@renfrewmuseum.org for further information.