In an effort to do our part in keeping our community safe and healthy during the coronavirus situation, Renfrew Museum and Park has adopted an institutional COVID Pandemic Reopening Plan which may affect our program and events schedule. Check back often for updates, call us (717) 762-4723, or email us at info@renfrewmuseum.org for additional information.
PRESENTATION: Divided Loyalties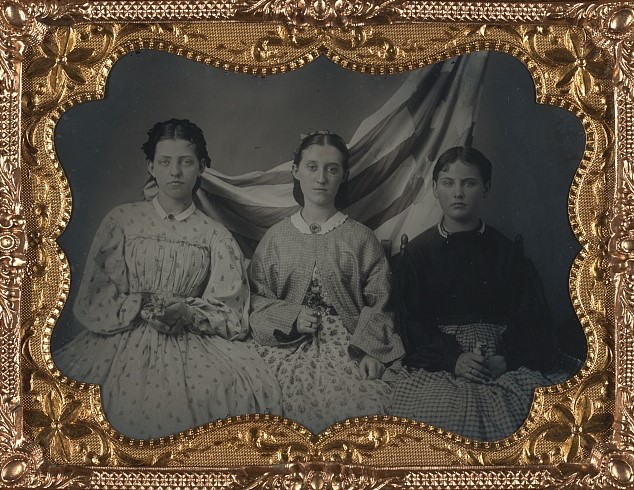 Image: Unidentified young women in dresses in front of American flag. Library of Congress Prints and Photographs Division #LC-DIG-ppmsca-37513.
Presented by Annette Bethke
Tuesday, September 29, 2020 at 7:00pm
---
TWO WAYS TO ATTEND
1. In-Person
Wagon Shed Room – Visitors Center
1010 E. Main Street, Waynesboro, PA 17268
Limit 25. Advance registration required.
We will be at 50% of our normal capacity for this room. Physical seating will be spaced 6′-0″ apart per CDC and DOH guidelines for social distancing. Masks are required.
AVAILABILITY: 25 seats remaining
2. Online via Zoom
Link and password will be provided via email prior to the event.
AVAILABILITY: 98 spots remaining
---
$5 per person / FREE for Renfrew Members
Reservations required. Registration will close at 12:00pm on Tuesday, September 29, 2020. 
Please complete the web form provided. Non-members may then purchase admission via "Add to Cart" PayPal button below or
by phone at (717) 762-4723.
The American Civil War did not just divide the country, but families, friends, and communities were also divided by political beliefs. Being so close to the state line with Maryland, communities in Franklin and Adams counties were likely to witness and experience these divided loyalties first-hand. Join historian Annette Bethke for a timely, relevant, and thought-provoking presentation that will examine the effect these political differences had on individuals, social relationships, and family dynamics during the Civil War period. Richly documented with primary source accounts, discover how everyday people navigated their divided loyalties amidst an unprecedented time of uncertainty and social turbulence – a time not unlike our own.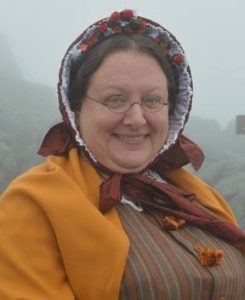 ABOUT THE SPEAKER:
Originally from a small town in the Mother Lode region of California, Annette Bethke now lives in Gettysburg, PA after 20 years in Texas. She has been involved in Civil War living history since 1989. While it was the love of the clothes that first brought her to the hobby, her interest has expanded to include the everyday life of the mid-19th century. She has given presentations through informal classes for the University of Texas in Austin; the Association of Living History, Farm and Agricultural Museums annual conference; the Ladies and Gentlemen of the 1860s Conference; the Texas Living History Association's conference; and numerous school presentations. She has also published papers in the Citizen's Companion and the ALHFAM "Bulletin." Annette works at Seminary Ridge Museum in Gettysburg.
PRESENTATION: The Bell Family - A Pottery Making Dynasty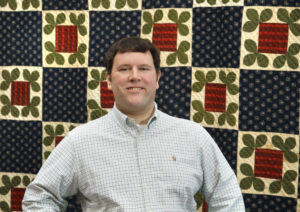 Saturday November 14, 2020
Renfrew Museum and Park
1010 E. Main Street
Waynesboro, PA 17268
---
Presented by Nick Powers, Curator of the Museum of the Shenandoah Valley
Offered as THREE SESSIONS 
SESSION 1 from 10:30am to 12:00pm
SESSION 2 from 1:00pm to 2:30pm
SESSION 3 from 3:00pm to 4:30pm
Free Admission. Advance reservations required.
This program has been rescheduled from earlier in the year. Please note prior registrants from the original date of March 28, 2020 will receive first right of refusal for the new date before registration is reopened to the general public. We apologize for any inconvenience. 
Waynesboro's John Bell was one of the most accomplished potters of nineteenth century America. But he was also one member of a multi-generational pottery making dynasty that stretched from Pennsylvania through Maryland and into the Shenandoah Valley of Virginia. Join us as we place John Bell's career into the context of his larger family, including his father Peter and brothers Solomon and Samuel, among others.
Following the lecture will be an in-depth look at sherds, kiln furniture, and other artifacts recovered from the John Bell Pottery in Waynesboro, part of the collection of the Nicodemus Center for Ceramic Studies (NCSS). Guests will also be able to view an extensive collection of original Bell Family pieces in the Renfrew Visitors Center gallery and purchase a chance to win fine reproductions handcrafted by ceramicists including Lynette King, Jack Handshaw, James Smith (previous NCCS Executive Director), Mike McIntyre, and Anne Aden. Additional Bell reproductions will be for sale in the Renfrew gift shop.
About the Speaker: Nick Powers is Curator of Collections at the Museum of the Shenandoah Valley in Winchester, Virginia. A native of the Shenandoah Valley, he graduated from James Madison University in 2011 with a degree in History. In 2014, he graduated from the Winterthur Program in American Material Culture at the University of Delaware. At the MSV, Powers researches, exhibits, and lectures on the museum's collection of Valley fine, decorative, and folk art, as well as the comprehensive collection of museum benefactor Julian Wood Glass Jr. (1910-1992). Powers is the author of several articles on Shenandoah Valley and Southern decorative arts and material culture.