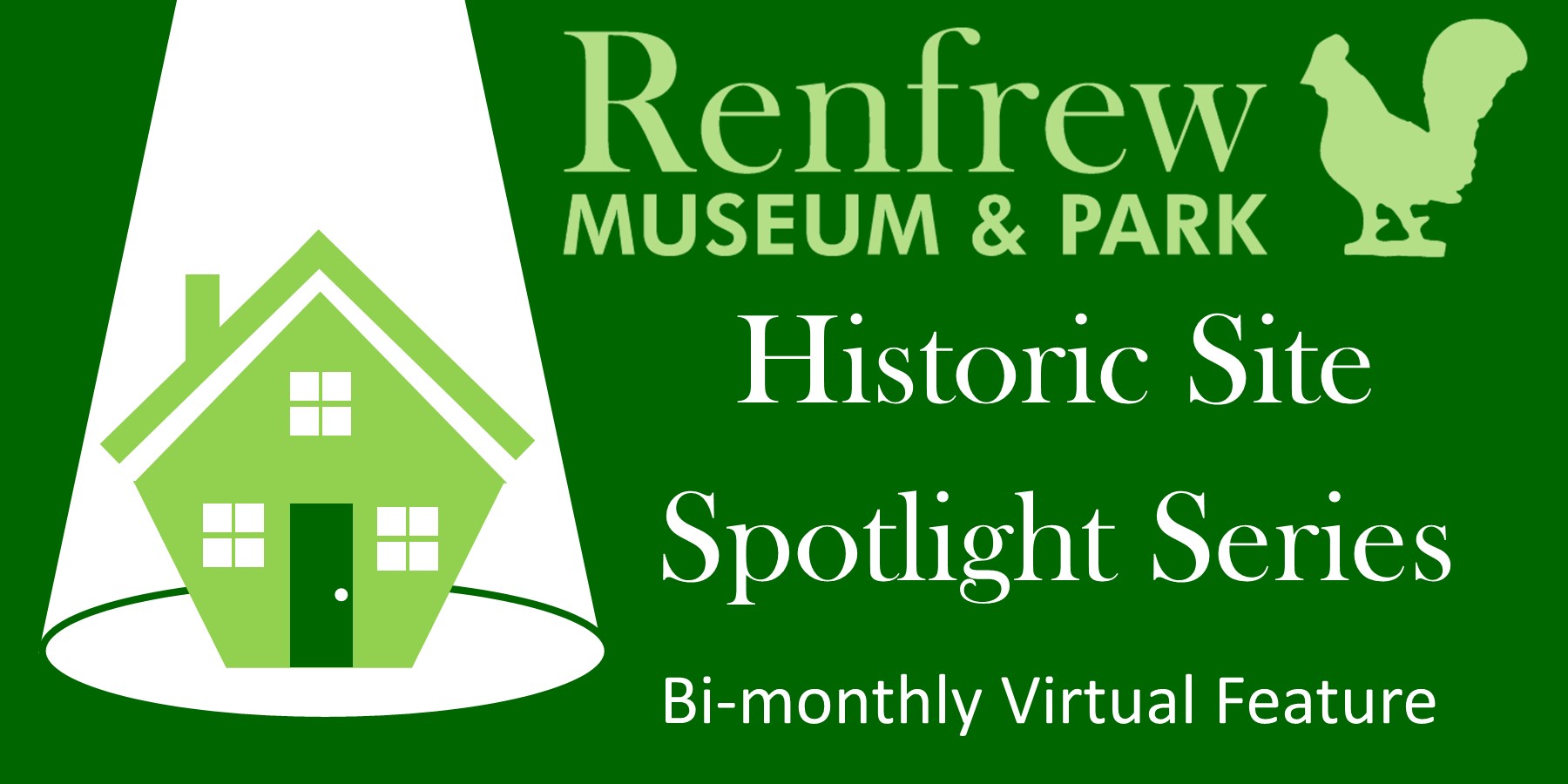 Renfrew Museum and Park is pleased to present its new Historic Site Spotlight series! This bi-monthly program will feature fellow historic sites with similarities to Renfrew. Drawing on shared themes from architecture and preservation, to artifact collections, ethnic and agricultural heritage, community engagement and more, we'll explore the vast landscape of the exciting things happening in our region and across the country together – virtually. In a time of great difficulty and challenge for local museums, Renfrew is committed to partnering with peer institutions in the field to increase awareness, interest, outreach, and support. Travel with us on this virtual adventure and discover new historic sites that you're sure to love!
Museum of the Shenandoah Valley
Presented by Nick Powers
Tuesday, August 3, 2021 at 7:00pm
TWO WAYS TO ATTEND:
Online Via Zoom (Log-in credentials will be emailed.)

In-Person Watch Party at Renfrew (Limit 30)
$5 per person / Free for Friends of Renfrew Members
Registration will close at 12:00pm on the day of event.
Discover the Museum of the Shenandoah Valley (MSV) in Winchester, Virginia, with Curator Nick Powers. Dedicated to preserving and enriching the cultural life and heritage of the Valley, this regional history complex includes a house dating to the eighteenth century, seven acres of spectacular gardens, and a 50,000-square-foot museum featuring changing exhibitions, a permanent display of miniature houses, and an expansive gallery exploring the history and decorative arts of the Shenandoah Valley. The MSV sits on land originally claimed by Winchester founder James Wood in 1735, and the property was passed through generations of Wood and Glass families until being acquired by Wood descendant and MSV benefactor Julian Wood Glass Jr. (1910–1992) between 1952 and 1955. Glass and his partner at the time, R. Lee Taylor (1924–2000), worked together to transform the site and its Glen Burnie House—built in 1794 by James Wood's son Robert—into a country retreat where the couple entertained in high style. Today, the MSV is a dynamic and engaging historic site welcoming visitors from around the world to enjoy its campus. Explore the Museum of the Shenandoah Valley with us – virtually!
About the Speaker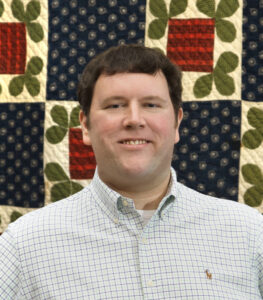 Nick Powers is Curator of Collections at the Museum of the Shenandoah Valley in Winchester, Virginia. A native of the Shenandoah Valley, he graduated from James Madison University in 2011 with a degree in History. In 2014, he graduated from the Winterthur Program in American Material Culture at the University of Delaware. At the MSV, Powers researches, exhibits, and lectures on the museum's collection of Valley fine, decorative, and folk art, as well as the comprehensive collection of museum benefactor Julian Wood Glass Jr. (1910-1992). Powers is the author of several articles on Shenandoah Valley and Southern decorative arts and material culture.
Garfield Farm Museum
Presented by Jerry Johnson & Joseph Coleman
Tuesday, October 19, 2021 at 7:00pm
TWO WAYS TO ATTEND:
Online Via Zoom (Log-in credentials will be emailed.)

In-Person Watch Party at Renfrew (Limit 30)
$5 per person / Free for Friends of Renfrew Members
Registration will close at 12:00pm on the day of event.
"Go west, young man" and explore Garfield Farm and Tavern Museum in Campton Hills, IL with Renfrew this fall – virtually! Join Executive Director, Jerome "Jerry" Johnson, and Assistant Site Manager, Joseph Coleman, for a fascinating look at Garfield Farm Museum, a 366-acre farmstead with preserved wetlands, savanna and prairie land located 40 miles west of Chicago.
Boasting numerous historic structures dating from the mid-19th through 20th centuries, Garfield Farm tells the story of America's prairie farm heritage. At the heart of the farmstead are three original 1840's buildings – an 1842 hay and grain barn, 1849 horse barn, and the 1846 brick teamster inn which interpret the Garfield family's short-lived tavern enterprise, a center for community activity housing hundreds of teamsters and travelers. Visitors learn how the Garfield's inn played host to jubilant Independence Day Dances in the second-floor ballroom, served as a meeting place, and a spot to drop in for good company and a mug of hard cider. The coming of the railroads ended the inn-keeping business for the Garfields, yet they continued to till the Kane County soil. In 1977, the last Garfield family owner, Elva Ruth Garfield, founded the museum to share her family's farming heritage with a new generation becoming increasingly disassociated with the land.
Today, the museum offers a variety of educational, family, and entertainment events. Seminars are held on such topics as prairie, woodlands, and wetlands management; bat and blue bird box construction; and fruit tree grafting. Specials shows bring rare breed livestock, heirloom garden products and seeds, and collections of antique farm tools to the property. Garfield Farm also hosts monthly prairie walks, social events like barn dances, and a candlelight tavern reception at the Inn in December. Take this virtual journey with us to Illinois and discover how Garfield Farm Museum brings together the farming experiences of the past 150 years with an appreciation of the natural environment settlers found when they arrived. An unspoiled beauty that, thanks to the museum's preservation efforts for over four decades, folks can still enjoy to this day.
About the Speakers
Jerome "Jerry" Johnson is a founding board member and has been Executive Director of Garfield Farm Museum since 1981. He is a lifelong resident of Campton township, Kane County, and a graduate of the College of William and Mary in Virginia with a BA and an MA in Biology. He says "conservation of our resources for future generations requires protecting our agricultural resources, our environmental blessings, and the historic fabric of our nation: these are inseparable if future generations are to enjoy what we have been given".
Joseph Coleman is Assistant Site Manager at Garfield Farm Museum. A graduate of North Central College, Joseph enjoys educating the public through living history interpretation. He is Garfield Farm's resident blacksmith, a historic trade he learned at another museum site, Naper Settlement in Naperville, IL. Joseph provides blacksmithing instruction to museum guests among  his many duties including animal husbandry and management of the museum's second farmstead, the neighboring Edward Garfield/Mongerson Brothers Farm.