Large Display of Early American Longrifles & Accoutrements
Renfrew Museum and Park is pleased to present this very special event featuring examples of Pennsylvania and Kentucky longrifles from Franklin County and the surrounding region. Discover the beauty, craftsmanship, and heritage of these antique firearms, each a unique work of art. Show will include exhibits of period longrifles by gunsmiths from Franklin, Huntington, Adams, Cumberland, Bedford, and Perry Counties. Learn about Renfrew's longrifle collection initiative as you peruse items from our collection. Experts from Kentucky Rifle Association will also be present to share their knowledge with you. Join us at 2:00pm for a formal dedication of a ten-rifle display case custom-built for Renfrew by Wayne Martz and Bob Crouse.
Event Info
Sunday, November 3, 2019
11:00am-4:00pm
*Display Case Dedication at 2:00pm
Renfrew Museum and Park
Visitors Center
1010 E. Main Street
Waynesboro, PA 17268
FREE PARKING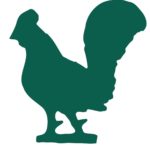 Proceeds from this event to benefit Renfrew Museum and Park's Longrifle Collection Initiative.
Admission Rates
$5 – Adults Ages 18 and Up
$2 – Children Ages 12-17
Free – Children Under 12
Refreshments available for purchase.
*Dedication of our custom-built longrifle display case will take place in the  Visitors Center at 2:00pm.
Exhibitors Wanted
Help support Renfrew! We're looking for dealers and exhibitors in both original and fine reproduction longrifles as well as authentic early Americana (pre-1870) to participate in our show and sale. Please complete the webform below and click "Submit" to register. Then select and pay for your registration via PayPal below. If you prefer to be invoiced for payment by cash, check, or credit card over the phone please indicate that on the webform. Questions related to participation can be directed to Kim or Becky at (717) 762-4723 or info@renfrewmuseum.org.
*Renfrew Museum and Park reserves the right to jury exhibition contents. Merchandise or displays deemed inappropriate for the scope of the show may be denied entry. Preference will be given to early American longrifles, fine reproductions and related accessories, and authentic Americana of the Colonial, Federal, and Civil War Eras. Please no living history or reenacting items other than rifles.