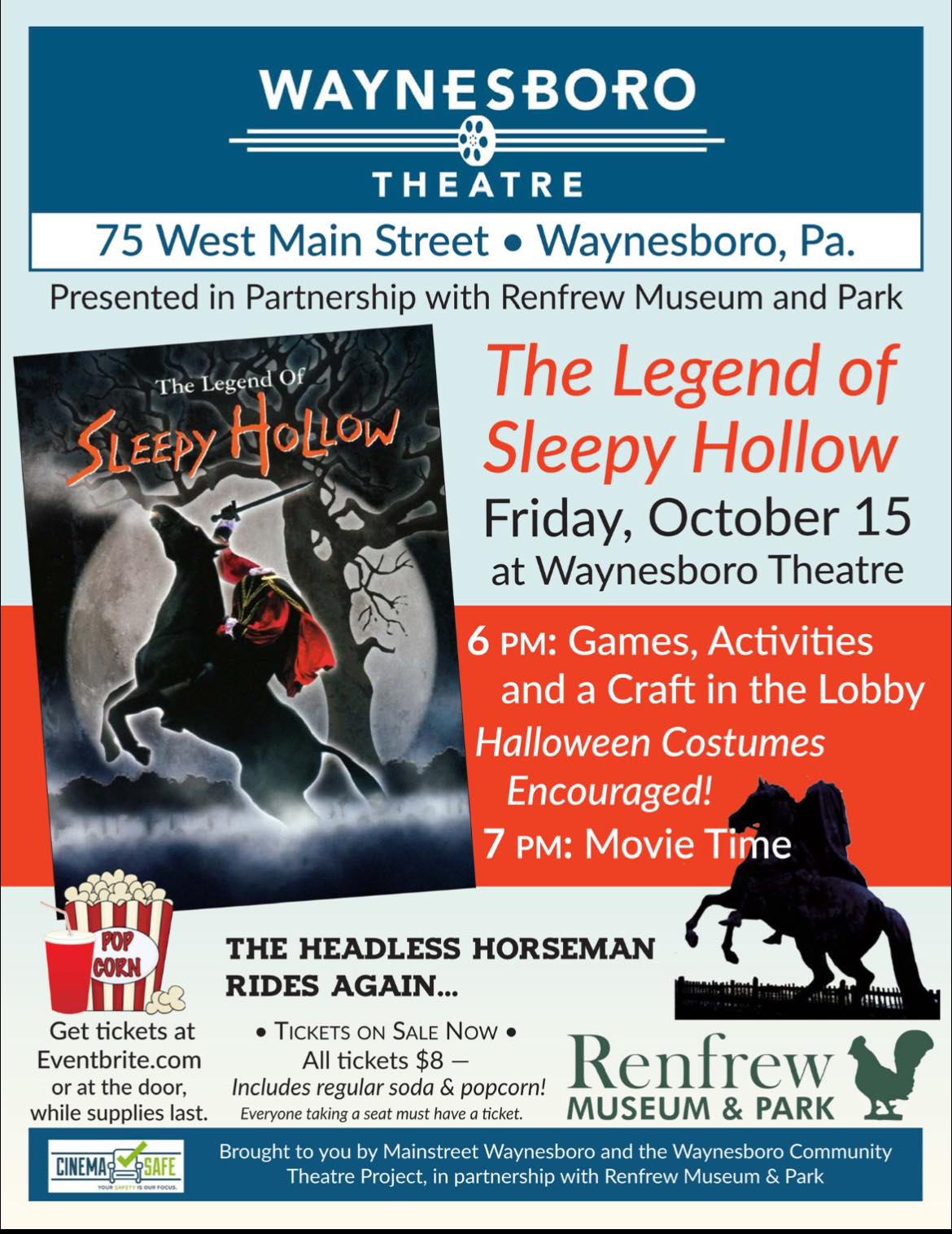 #RenfrewOntheRoad: Renfrew Museum & Park is pleased to partner with Waynesboro Community Theatre Project for a special showing of The Legend of Sleepy Hollow (Hallmark Entertainment, 1999) on Friday, October 15, 2021 at 7:00pm. This spooky tale, beloved by generations since its original publication by Washington Irving in 1820, has been adapted to the screen in one of the most authentic retellings we've seen yet!
Ichabod Crane, a Yankee wanderer, arrives in Sleepy Hollow and becomes the new schoolmaster. He meets Katrina Van Tassel, and blissfully fantasizes about how can marry her, ultimately, inherit her father's rich estate. Her suitor Brom Bones, the blacksmith, wants to scare him away and dresses up as the legendary Headless Horseman. During the prank, the real ghost appears and drives Ichabod off!
Bring the whole family for a fun night at the movies! Join Renfrew in the lobby starting at 6:30pm for fun activities, news and updates about upcoming events, and an opportunity to shop a selection of seasonal items from our gift shop.
Purchase tickets at the door or at Eventbrite.com while supplies last.
Waynesboro Community Theatre