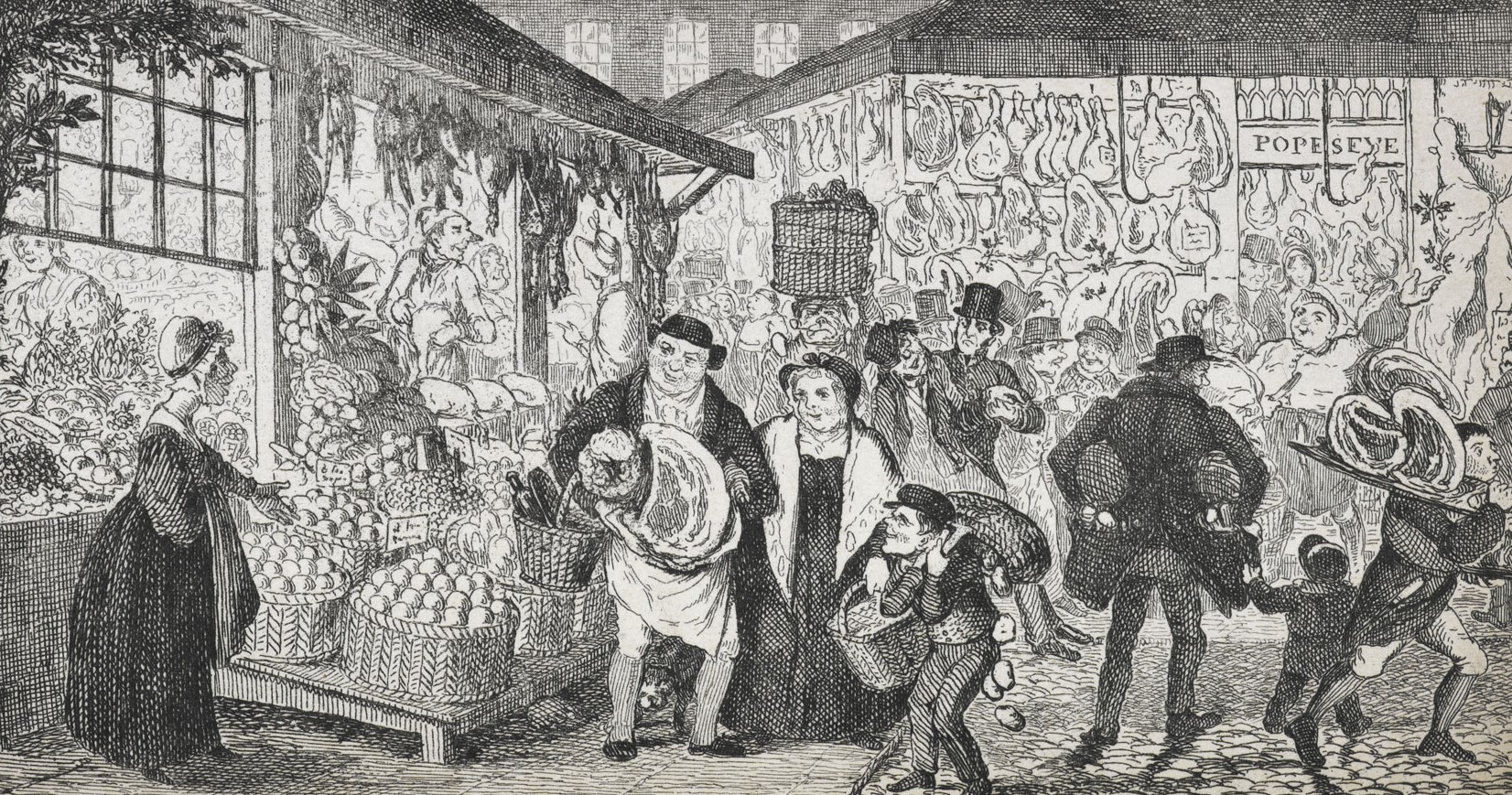 Renfrew is currently accepting applications for retail and food vendors to participate in its annual Christmas on the Farm event to be held on Friday, December 2, 2022 from 3:00pm to 8:00pm and Saturday, December 3, 2022 from 12:00pm to 8:00pm. Renfrew welcomes about a thousand guests to this seasonal favorite each year. We are especially interested in unique holiday décor, handmade items, gifts, folk art, traditional craft,  gourmet food items, warm beverages, snacks, and other items that reflect the spirit of Renfrew's annual historic holiday celebration. Renfrew Museum & Park reserves the right to deny any application, for any reason, that it deems does not align with event standards.
Vendor Area Locations
Indoor Christkindlemarket Area, $70 for two days: Retail vendors receive an 8′ wide space inside the heated Wagon Shed Room located in Renfrew's Visitors Center. Includes one (1) 8′ x 30″ table, two (2) metal folding chairs, and electrical hook-up if needed. Indoor vendors must commit to a two-day show and agree to provide the same experience to guests attending Christmas on the Farm on both dates. Set-up may begin at 12:00pm on Friday, December 2nd. Renfrew will provide alarmed security to vendor area outside of event hours. Vendors are encouraged to leave their items in place overnight. This area can accommodate up to seven (7) vendors total. Number of tables remaining as of today: 7
Outdoor Christkindlemarket Area, $25 per day: Retail and food vendors receive a 10′ x 10′ outdoor space located in the grassy area between the white fence and gravel lane at the front of the Royer Farmstead near the Visitors Center. Vendors must supply their own tent, tables, chairs, and display equipment. We recommend bringing walls and a safe, independent heating source to keep yourself and your customers comfortable. Some ambient overhead lighting will be in place, but vendors should plan to provide their own battery-operated or enclosed lamp lighting for inside the tent. No open flame. Renfrew cannot provide electrical hook-up, so please plan accordingly. Set-up for outdoor vendors may begin at 12:00pm on Friday, December 2 and at 9:00am on Saturday, December 3, 2022. Please note that Renfrew will not provide security services to outdoor vendor area outside of event hours, so please plan to secure your merchandise at the end of the night. This area can accommodate up to seven (7) vendors total. Number of spaces remaining as of today: 7
Food Trucks, $100 for two days: Vendors with mobile food facilities vehicles, such as food trucks and trailers, must commit to both days at Christmas on the Farm. Food trucks will be located along the gravel lane between the creek and tree line at the front of the Royer Farmstead (facing north/south). Mobile food units must be positioned so guests can approach service window from the west side (facing Visitors Center). Please coordinate with our staff regarding load-in and load-out prior to event. If joining us for both days, vendors may leave their mobile food units in place overnight. Renfrew cannot provide security services, so be sure to lock your truck/trailer and secure belongings.  Renfrew will provide some ambient lighting, but vendors should plan to illuminate the area around their truck/trailer. This area can accommodate up to four (4) vendors. Number of spaces remaining as of today: 4
All vendors must be registered with the Commonwealth of Pennsylvania and provide a valid PA Sales & Use Tax Account Number to be eligible for consideration. Each vendor is responsible for reporting and submitting required sales information to the Commonwealth. Renfrew will not be held liable for failure to report. Food vendors must present a valid PA Food License Number with application.
Vendors must check in with Renfrew staff upon arrival and will be escorted to their designated space for set-up. Non-vending vehicles must be removed no later than thirty (30) minutes prior to event start time. Parking is located in the designated grass area adjacent to the Visitors Center. Vendors are expected to remain at their space until the conclusion of Christmas on the Farm at 8:00p.m. Vehicles will not be permitted into outdoor vendor area for load-out until after the event closes and the horses are safely secured.
Please complete the following application form and click "Submit". Your request will be reviewed and a member of Renfrew's staff will be in contact with notification of approval or denial. If approved to participate, you will receive a payment link to submit vendor fee online via credit card.